Students advocate for new policy
Unanimous board vote allows freshman-year sports to count toward physical education requirement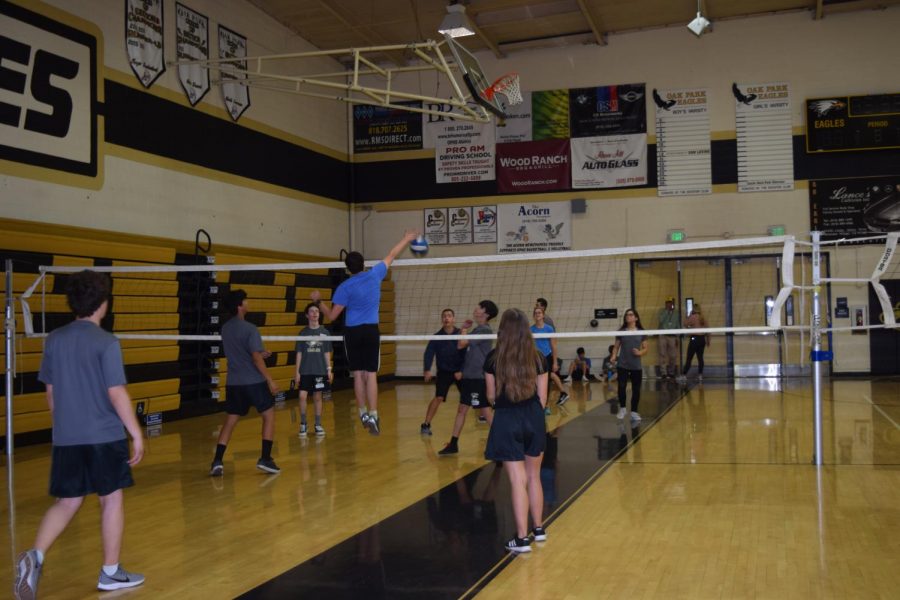 Two stress fractures and deep compartmental syndrome developed in the legs of junior Jordan Julius after two years of participating in cross country and track. After months of rehabilitation strategies and many specialist doctors, nothing changed.
In an interview, Julius shared that she, along with many other students at OPHS, "all have a different story" that affects their ability to complete the physical education requirement, which they believed worked against student-athletes and students hoping to have impressive schedules for college admissions.
Like-minded students joined Julius and junior Jackson Finch in appealing to the school and district administration, later presenting to the school board. On Oct. 15, the board unanimously voted to eliminate the freshman physical education requirements. 
"They asked some questions, like they always do, which helped us refine some of the finer points," Principal Kevin Buchanan said. "I think it's a really beneficial opportunity … to [minimize] the stress of all the requirements on the kids."
Julius explained her motivation behind fighting for policy change. 
"[We would have to give] up an academic class in our upperclassmen [years because] we didn't get physical education credit for our freshman year sports," Julius said. "Ultimately, it came down to what I had believed would be right for the Oak Park students and for all students [who] follow." 
The board has full jurisdiction over the policies in the district-issued handbook which encompass all high school policies including the new physical education requirement policy.
Buchanan and Director of Curriculum and Instruction Jay Greenlinger outlined the new policy.
All students will still have to take the physical fitness test and fulfill 20 credits of physical education. 
However, once the new process for credit is released, students in a sport will no longer have to pass the physical fitness test to earn physical education credit, freshmen participating in physical education independent study will get credit for their outside sport, the rule requiring at least 75 percent participation in a sport is void and current students of any grade level can obtain physical education credit from their past freshman year sport(s) including dance, marching band and cheer. 
Regardless, freshman planning on participating in a winter or spring sport only, or planning on participating in no sport, must take physical education.
Buchanan added that freshmen currently in a fall sport "will not be allowed to drop [physical education]." in the upcoming semester due to anticipated complications with such schedule changes.
In terms of retroactivity, Greenlinger said the responsibility will fall to the school. According to Buchanan, it will fall, then, to the students. 
"It is the student's responsibility to process their PE credit request for the sports that they took in ninth grade. [They] have to fill out the form that [they] take to the athletic office and they will look up your name, stamp it and approve [it]. The registrar will put it on the transcript," Buchanan said.
If put into effect earlier, the policy change would have impacted students such as figure skater and senior Grace Kaluza, who was frustrated that she had to take physical education classes.
"I could have taken more fun electives, received free periods [or spent] more time at my ice skating rink," Kaluza wrote to the Talon. 
Greenlinger believes the result of their reworking will positively impact the school and athletics program. 
"It's also illustrative of our greater goal of having an athletics program to foster teamwork, companionship and pride in school," Greenlinger said.
About the Contributors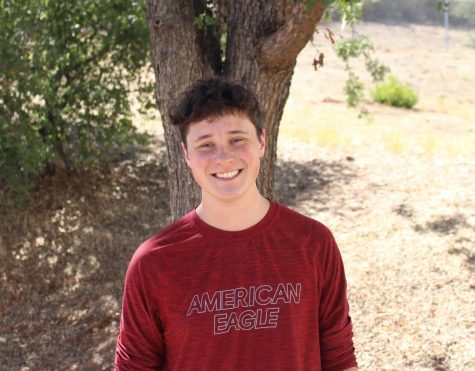 Sam Barney-Gibbs, Graduated Ombudsman
Sam Barney-Gibbs joined the Talon in the 2016-2017 school year, and served as the Ombudsman for the 2018-2019 and 2019-2020 school year.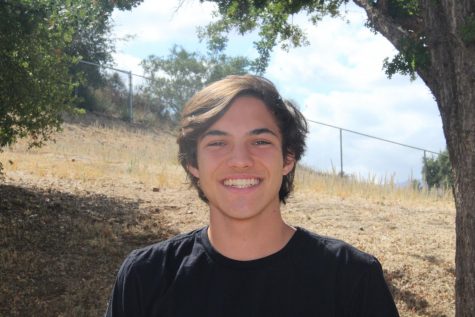 Preston Green, Graduated Snack Manager
Preston Green served as a senior staff writer for the 2019-20 school year.