Changes made to ACT
Reducing competition in ACT
Hang on for a minute...we're trying to find some more stories you might like.
Three changes to the ACT are coming next year that could change the entire process of college entrance exams.
These changes are, allowing students to test on individual sections, superscores and the ability to take the test on a computer.
The changes are scheduled to take place beginning September 2020. Students who plan to take the ACT starting next fall will be the first to take the test with the recent changes.
One major change for students is the ability to retake individual sections on the ACT after taking the original test first. This will allow students to boost their scores and study for each section at a time which could help reduce the stress for students while taking the test and studying for it.
"[The ACT changes] will provide students with more choices and may benefit those students who get very tired or stressed out while taking the entire ACT exam all at one time," College and Career Center Counselor Paula Friedman said.
Although not everyone sees this as a positive change.
"I fear that these changes will increase the competitiveness of standardized tests," senior Nathan Kriger said.
Since students are able to retake individual sections, the average test score may increase, so some students may study more than before to stand out.
"It gives people the opportunity to literally just study for one section for an extended period of time so I think it'll improve the scores significantly," junior Prerana Rao said.
In addition, the ACT will now be superscored. Superscoring takes the student's best individual scores from all different sections and retakes and calculates a score based on that.
"Some colleges [and] universities (such as the UC's) that don't superscore standardized test scores currently may stick to that policy or they may change it," Friedman said.
Students will also have the opportunity to take the ACT online in the testing rooms rather than the paper version. This speeds the process of grading from two weeks to two days, according to the ACT Board.
After taking the test, students are asked to fill out a short survey about ways to improve the ACT.  According to the ACT, the ACT Board used that data to make "enhancements that keep students' in mind."
"[The] ACT is evolving to meet students in the digital world in which they live. We want to do a better job of helping them succeed," ACT Chief Commercial Officer Suzana Delanghe wrote on the ACT website.
About the Contributors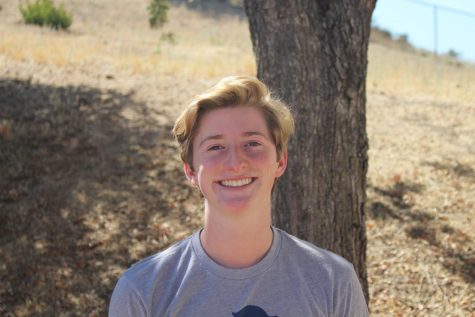 Blake Hanlon, Food Manager
Blake Hanlon is a senior at Oak Park High School. He joined the Talon as a staff writer and staff photographer in the 2018-19 school year and is currently...