Artist of the Week: Sanjana Sharma
Junior Sanjana Sharma shares artwork about merging different cultures
Junior Sanjana Sharma was nominated as the Artist of the Week for the week of Oct. 24.
Sharma is currently a student in AP Studio Art and has been working on her portfolio for class.
"For my portfolio, my theme was basically the relationship between the Western world and traditional Indian culture." Sharma said.
This is her fourth piece in the portfolio. Her creativity was sparked when her friend introduced her to an artwork online.
Sharma further explained her inspiration for her art.
"It's basically a picture of a Victorian-era woman and the face is merging into a reference picture I used of an Indian actress. I just gave the Victorian woman characteristics of a statue to make it look very Greek inspired. It's just supposed to be two cultures merging into each other," Sharma said.
Sharma's art experience dates back to her middle school years.
"I kept skipping a couple art levels because I was really interested in it and I just started doing a lot of works, submitting them to teachers," Sharma said.
Art teacher Anna Mendez praises Sharma for her work ethic and creativity.
"Sanjana has been super focused. She seems to always have an idea and a goal in mind and she meets that with flying colors every time. And she's incorporated her own personal life and her culture into her art," Mendez said.
Sharma just recently returned to the art scene this year after taking a break and says it's been a lot of fun.
Outside of art, Sharma plays the piano and occasionally writes in her free time.
About the Contributor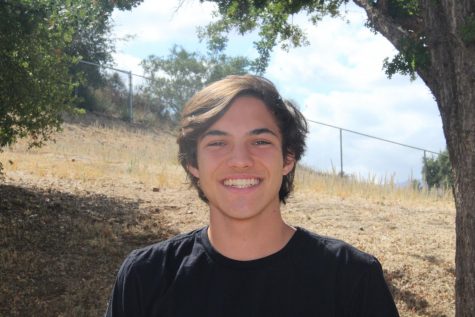 Preston Green, Senior Staff Writer
Preston Green served as a senior staff writer for the 2019-20 school year.