Student opens fire at Saugus High School
Hang on for a minute...we're trying to find some more stories you might like.
A student at Saugus High School in Santa Clarita opened fire at 7:30 a.m. on Thursday, Nov. 14. Two students were killed and three were injured, according to the Associated Press. The gunman shot himself and was hospitalized as well. 
The 16-year-old gunman came to school with a .45 caliber semi-automatic pistol in his backpack on his 16th birthday, shooting five others and himself. 
Initially, when the police arrived on the scene, they were unaware that one of the injured students was the shooter. 
"The suspect was later identified as one of the victims who was found in the quad," L.A. County Sheriff's Capt. Kent Wegener said in a news conference Thursday morning. 
William S. Hart Union High School District, the district of SHS, instituted a lockdown for all their schools for several hours. All schools within the district will be closed Friday, Nov. 15. 
In response to the shooting, Superintendent Dr. Tony Knight and Director of Student Support and School Safety Stew McGugan posted to ParentSquare. 
"Our school staff and counseling staff are ready to assist students who may need extra care … Our staff is always working to ensure that our students' and families' emotional needs are cared for and being met," the post said. 
The school also offered parents a resource to check regarding how to speak to children regarding tragedies. 
Oak Park High School students, in solidarity with students in WSHUSD, have planned to wear blue on Monday, Nov. 18. Students in local youth and government delegations are part of this movement. 
"I'm glad we made the decision to wear blue to stand in solidarity with those affected by the shooting because we're always a very welcoming community, and we always try to support each other in any way possible," junior and OPHS youth and government member Ellie Hand said. 
About the Writer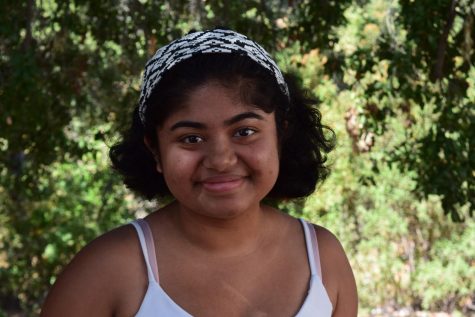 Atmika Iyer, Editor-in-Chief
Atmika Iyer is a senior at Oak Park High School. She is currently the 2019-20 Editor-In-Chief, served as the Opinion Editor for the 2018-19 school year...