Administrators look for new ways to stop vaping
Vaping epidemic grows amongst students nationwide
As the vaping epidemic grows and more students begin to participate, Oak Park High School administrators are looking for new, more effective ways to find and deter students from vaping.
According to Principal Kevin Buchanan, the number of students who admit to vaping in anonymous surveys has been increasing for the past few years. The problem is getting worse, and administrators are trying to implement more education and reach out to parents to help.
"We've had more vaping, just in the first few weeks of the school year than we've had in the last two years combined. It's going to be much much worse," Buchanan said.
According to the Center for Disease Control, there were 1.5 million more current youth e-cigarette users in 2018 than 2017.
Among young users, "E-cigarettes are still the most commonly used tobacco product, ahead of cigarettes, cigars, smokeless tobacco, hookah, and pipes," the CDC wrote on their website.
A large part of the problem is the lack of education around the country. Richard Miech, Institute for Social Research professor at the University of Michigan, found that over 60 percent of high school students who vape thought there was "just flavoring" in their e-cigarettes.
In an attempt to combat this issue, the OPHS administration is increasing education about the harm of vaping, with additional signage and fliers in many classrooms.
The administration has also installed vape sensors throughout the campus, specifically in bathrooms.
"It definitely seems like the administration is putting in a lot of effort to try and stop students from vaping. They put in vape sensors and they have the drug dogs visit," junior Galia Broussi said.
After being installed in 2018, the sensors did not catch many students, nor are the students being deterred by recent studies and cases suggesting how harmful vaping is, according to Buchanan.
"Despite all the news reports and the deaths and illnesses and the respiratory elements and all that, it doesn't seem like kids seem to understand how foolish it is. We're seeing more THC vaping now than we've ever seen before," Buchanan said.
While the sensors were not very effective last year, the school has recently purchased newly updated sensors and received two to three alerts in the week of Oct. 21. Administrators also found a vape pen on the ground at school Oct. 15.
"Students were taking and posting pictures of [the pen]. We spent a long time going through the camera footage finding who dropped it, calling that kid in, contacting their parents and going through the process," Buchanan said.
According to Buchanan, the administrations' emphasis on catching students vaping must shift to instead to prevent them from vaping initially.
"We really should be spending more time on developing programs, improving instruction, working on making the school better rather than catching vaping on campus. But we're not making much headway," Buchanan said.
Public institutions and school districts are already taking action against e-cigarette companies, as shown in the recent Los Angeles Unified School District class-action lawsuit filed against Juul on Oct. 29. LAUSD is seeking compensation for financial harm and punitive damages related to Juul.
"We are taking this step to hold Juul accountable for the role it has played in creating an epidemic that affects the health of our students, disrupts student learning and is taking money away from our core mission — educating students," L.A. schools Supt. Austin Beutner said in a statement to the Los Angeles Times. 
As of right now, OPUSD has no involvement in the lawsuits filed against Juul.
About the Writers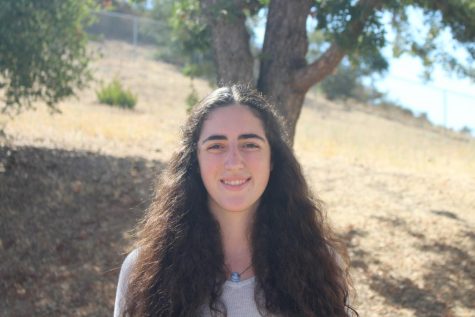 Loren Yona, Online News/Features Editor
Loren Yona is currently a senior at Oak Park High School. She was a staff writer in the 2018-2019 school year and is currently the Online News/Features...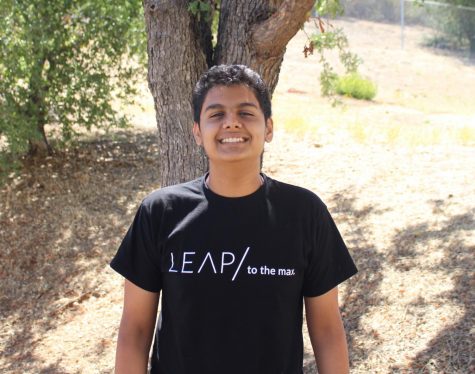 Jay Dugar, Managing Editor
Jay Dugar is a junior at Oak Park High School. He is currently the 2019-20 Managing Editor, served as 2018-20 Managing Editor and a staff writer his freshman...