ADL creates presentations for Oak Park High School to combat discrimination and prejudice
Presentations on cyberbullying, anti-bias, etc.
In light of a trend of incidents that were concerning to the Oak Park High School administration and community leaders, representatives from the Anti-Defamation League were brought onto campus to give presentations in every freshman, sophomore and junior English class for the week of Jan. 21- 31.
Seniors who attended the senior retreat received this presentation at the retreat. There are currently no concrete plans to have presentations for those who did not attend the retreat.
The presentations were about 90 minutes and focused on general anti-bias, beginning with having students speak about their personal identities and then shifting over into discussing incidents of bias. They also discussed bullying, prejudice, discrimination and how to respond to these incidents as well as the role an individual plays in different incidents. All of the presentations ended with students being offered the opportunity to sign the No Place For Hate pledge.
"I thought it was very interesting. We did a bunch of different activities. One was about transparency and seeing what makes up our identity and I think that was my favorite one. We got to see how we relate to people in class and what makes us different and that it's all about acceptance," sophomore Marlee Anderson said. "You don't have to be the same as everyone else. I thought it was really good, I think they should continue doing this."
The presentations are part of the World of Difference program the ADL created and were tailored to fit the type of bias and prejudice specifically occurring at OPHS. The incidents discussed in the presentations were written by OPHS students and were based on actual events.
The school and various community members reached out to Brianna Moffitt, the Director of Education and Community Outreach at the ADL, about how they can address multiple forms of bias as they exist in the school in order to be more proactive and stop bias before incidents happen.
"[We thought about] how can we reach … every student at OPHS and then in the years to come, reach every student in their first year of school so we know that all students that are currently at the school have the same kind of conversation," Moffitt said.
The school will be administering surveys after the two-week presentations are completed to see how students respond and if they believe the program is effective and interesting. The administration hopes to eventually have the school counselors take over the presentations and add more curriculum to better fit the struggles of OPHS students.
"Our goal is to develop an awareness and understanding of how diversity of all kinds makes us stronger," Principal Kevin Buchanan said. "If we can have a positive outlook and a positive attitude in regard to diversity, rather than allowing our differences to isolate us or divide us, I think then this will accomplish some measure of progress toward that mindset."
About the Contributors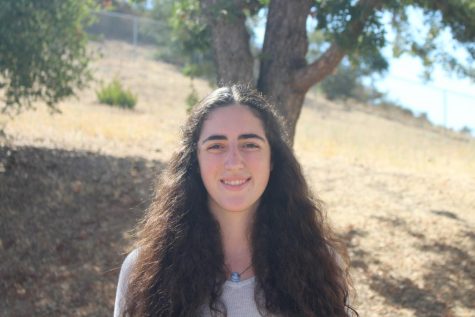 Loren Yona, Online News/Features Editor
Loren Yona is currently a senior at Oak Park High School. She was a staff writer in the 2018-2019 school year and is currently the Online News/Features...