Flames from across the globe
Comparing the fires of California and Australia
Paradise, Santa Susana, Santa Paula — over 2.2 million Californian acres burned. Canberra, Victoria, Sydney — over 26.2 million Australian acres burned.
During the autumns of 2018-2019, fires such as Camp, Woolsey and many more blazed throughout the state of California. The effects of some are still felt today, evident in charred hills, burnt towns and emotional scars. Right now, on the other side of the globe, burn the same terrifying fires. Except they are not the same — if imaginable, these fires are on a much, much larger scale.
More than 26.2 million acres have burned through six states of Australia, with the state of New South Wales (NSW) currently taking the hardest hit. To put this into perspective, the total amount of burned area is larger than a quarter of California. On the other hand, California burned over 2.2 million acres collectively during the fire seasons of 2018 and 2019.
Currently more than 3000 homes are destroyed throughout Australia, with more than 80 fires still burning. These fires range from small blazes to infernos that can last for months.
Foreign exchange student Grace Zado is an Australian citizen, and her family resides in Melbourne, Victoria.
"[My family] had to evacuate somewhere close to the beach, but really anywhere else you couldn't go because the whole area was basically on fire because there's a lot of trees and stuff," Zado said.
At least 33 people have died nationwide in Australia as a result of the fires, including 11 firefighters, three being American volunteers. The Camp Fire caused 88 casualties, the Woolsey Fire caused three, and the succession of fires in 2019 caused three.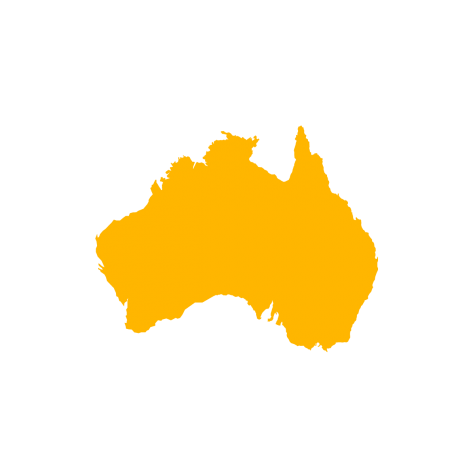 Experts, such as climate scientist Dr. Imran Ahmed from Australian National University, point to climate change as a direct link to why fires start earlier, spread with greater intensity and occur more frequently. 
"Because what climate change does is exacerbate the conditions in which the bushfires happen," Ahmed said in a BBC interview.
Much like California, Australia experiences hot, dry weather during their summer. According to the Bureau of Meteorology, Australia experienced the worst drought in decades, stating last spring to be the driest on record. Additionally, the heatwave in December broke the record for the highest nationwide average temperature with some areas reaching over 105 degrees Fahrenheit such as Sydney reaching 120 degrees Fahrenheit and Canberra reaching 110 degrees Fahrenheit.
"This is like the first time [I've experienced something like this] because my area is really civil, really local," Zado said. "It's not a big threat for fires like the outback is, but it just ripped through everything this time."
With the combination of dryness, strong winds and other environmental factors, fires are usually ignited by natural causes. However, NSW police have charged 24 people for allegedly starting bushfires deliberately, and have taken legal action against 183 people for offenses such as allegedly discarding a lit cigarette on land. Meanwhile, the fires in California for 2018 and 2019 were caused by issues with electric wires and electric companies, such as PG&E, have been held responsible according to the Los Angeles Times. In fact, all of the known causes for California's 20 most destructive wildfires were human-related.
Despite evidence of humans' role in wildfires, Australian Prime Minister Scott Morrison has also denied connections between Australia's extreme weather and climate change, and continues to implement policies such as opposing heat-trapping emissions and supporting the coal industry. According to The New York Times, Australian Prime Minister Scott Morrison was seen in Hawaii, taking a holiday, when the fires first started. 
"It's just our government didn't do anything, which is really frustrating, until the last minute," Zado said.
Despite the Australian government's initial lack of action, conservation groups such as Greening Australia pushed ministers to pledge 50 million dollars to help rescue and protect wildlife. 
"[The government] eventually started funding, which is the main priority for all the animals and stuff, [since] all of our native animals are pretty much extinct," Zado said.According to Professor Chris Dickman from the University of Sydney, his estimate of the total number of animals killed in the bushfires has risen to 800 million. Experts vary in opinion: some estimating the animal death toll is lower, while other organizations such as the World Wide Fund for Natural Australia estimate 1.25 billion.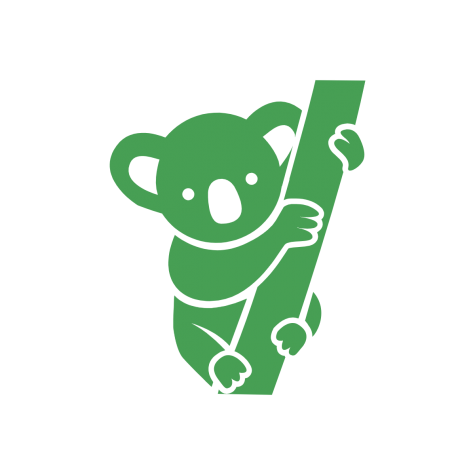 "We know that Australian biodiversity has been going down over the last several decades, and it's probably fairly well known that Australia's got the world's highest rate of extinction for mammals," Dickman said to National Public Radio in America. "It's events like this that may well hasten the extinction process for a range of other species. So, it's a very sad time."
Effects of climate change can also be felt in Australia's neighbor, New Zealand, according to Sook Jung, a citizen of New Zealand for over 20 years.
"It's summer here but I'm still wearing a wool sweater. If the highest temperature is 28 degrees, then the lowest temperature is 5 degrees. So, it's about a 23 degree difference," Jung said. "It used to be from 20 to 15 degrees or some difference like that."
Being an avid gardener, she remarked that the lack of growth of her vegetables was due to the sudden coolness.
"Based on my vegetable garden, I know the change [in climate]. I planted peppers and cucumbers in my garden, but they can't grow because the weather's gotten so cold," Jung said.
Jung lived in Australia in her mid-40s, from 1980 to 1982, in Goulburn, NSW. She noted the comparison between the weather then, to the weather now.
"Goulburn is between Sydney and Canberra. It is a mountainous area, so it wasn't that hot. It was only hot in the summer, but Melbourne, even though it has roughly the same latitude as Christchurch, this year it's over 30 degrees [Celsius] there," Jung said. "When I lived in Australia it was around the 80s, and there wasn't really a global problem."
In fact, according to climate researcher Zeke Hausfather, who is also the climate and energy director at the Breakthrough Institute, the southern part of Australia has warmed by 2.7 degrees Fahrenheit since 1950. Similarly, scientists from NASA and California State University found that average temperatures in California rose nearly 2 degrees Fahrenheit between 1950-2000.
In the last two weeks, southern states have experienced torrential rainfall causing flooding and even some extinguished fires; this gives some hope.
Regardless, as the fires rage on, citizens of Australia such as Zado try to undergo these difficult times. Both the fires of California and Australia have had a large impact on the residents and community, especially as both areas have experienced fire seasons that start earlier and end later.
"You'd never think that it would happen to you, to your family, to your house," Zado said. "It's sad but we'll get through it."
About the Writer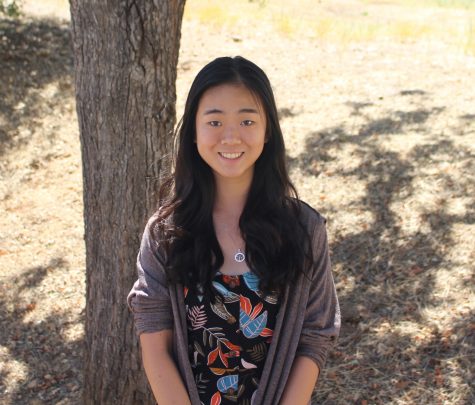 Mina Jung, Senior Staff Writer
Mina Jung joined the Talon in the 2018-2019 school year as a Staff Writer and served as a Senior Staff Writer for the 2019-2020 school year.