Debate team wins big at state qualifying competition
OPHS heads to state championships
There's no argument: Oak Park's debate team triumphed at their state qualifying tournament on Feb. 29. OPHS sent seven debaters to the competition, two of which, junior Naomi Lin and sophomore Harshitha Dasari, qualified for state championships.
The competition was to be held in April in San Jose, but will no longer occur due to concerns over COVID-19.
Both students participated in Lincoln-Douglas debates, where one debater will argue against another rival. Dasari came third in the league, Lin won first place.
"We debated the resolution [that] predictive policing is unjust," Dasari said, referring to the process of identifying likely targets for police intervention.
The tournament lasted for eleven hours, starting at 9 a.m. and ending at 8 p.m.
"Prepping for the debate was quite challenging because of the amount of time and effort [we needed to put into it]," Lin said. "It was exhausting, but overall really fun."
In the Public Forum debates, where two members of a team face off against two debaters from another school, freshmen Manas Garg and Isha Varrier placed eighth in the league. This makes them second alternates for state.
"There were 16 PoFo [Public Forum] teams attending State Qualifiers and only six get to go. There are also four rounds at state qualifiers," Garg wrote to the Talon. "If you win four rounds, you auto qualify; you automatically go to state. If you win two or three rounds, you go into a fifth round to go to state."
While Varrier and Garg won two rounds, they lost their qualifying round.
Sophomores Mina Jung and Anusha Rao are second alternates for the parliamentary debate. The parliamentary debate differs from other forms as participants cannot prepare beforehand. Before each round, the debaters get 20 minutes to prepare, whereas in other forms the preparation occurs at home. Jung and Rao are the first team from Oak Park to ever place in the league.
"I believe that we made it this far solely because of my partnership with Mina. We cover each other's strengths and weaknesses and focus on putting our best foot forward in every round," Rao wrote. "I'm so excited for all the upcoming opportunities we'll have together, and hopefully we'll be on the podium heading to state next year!"
About the Writers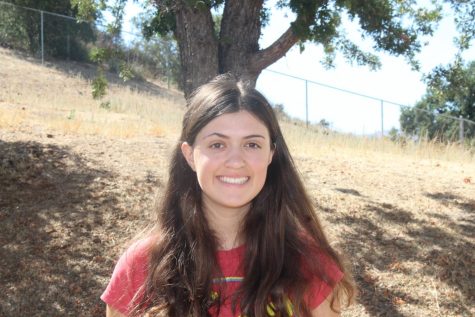 Shoshana Medved, Public Relations Manager
Shoshana Medved served as the Public Relations Manager for the 2019-20 school year.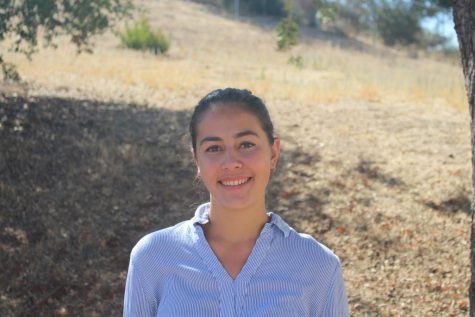 Leonie Humig, Senior Staff Writer
Leonie Humig served as a Senior Staff Writer for the 2019-20 school year.