COVID-19 impacts OPUSD, updates
COVID-19 has impacted education systems all over the world. Recently, Oak Park Unified School District re-assessed resuming school on March 23, stating that the closure may extend till May 1 if not for the entire remaining school year. Many aspects of students' school experience have been altered in the wake of school closures. Here is a run-down of what those changes are:
Day-to-day education
K-12 teachers have been instructed to adopt online platforms to teach their curriculum. Teachers are exploring Google Meet, Google Classroom and StudentSquare to reach their students as the district begins to practice Distance Learning. Students will still have the week of April 10 off for Spring Break. While teachers are allowed to give homework, there will be no instruction. School will not be extended beyond May 22.
"At the outset, let us be clear that we are all learning how to do this as we are delivering the model, which is less than an ideal situation. We are being tasked with taking an entire school system that serves children and teens aged 3-18 with a wide spectrum of learning needs and converting into a virtual model in less than a week," Superintendent Dr. Tony Knight and Director of Curriculum and Instruction Jay Greenlinger wrote on ParentSquare.
The post emphasized that attendance will still be mandatory which will be judged through completion of coursework and participation. Students will still be graded on their work, meaning the grade book for the school year is not closed.
Originally, public schools had to ensure that there was equal access in place before they could deliver curriculum as opposed to enrichment. These issues have been addressed at state and local levels.
"Special education providers have been collaborating with teachers to address the needs of students with disabilities and will be communicating with parents," Knight and Greenlinger wrote.
K-12 and college students will also be provided with 60 days of free Spectrum broadband and Wi-Fi during this time. To take advantage of this offer, call 1-844-488-8395. 
Teachers should be reaching out to students and parents via ParentSquare by Monday, March 23 regarding how they will be practicing Distance Learning. Students should also receive information via StudentSquare, and should check their school email for updates. 
Testing
State testing has currently been suspended. State testing includes CAASPP, CAST and PFT. The College Board has canceled the March and May SAT dates. The next available test date is June 6. This situation may change. The same applies to the ACT, the next available test date is June 13. The district has provided the following links for students and parents to stay updated: 
The College Board is currently looking to create remote AP testing. 
Summer School
For now, registration for summer school has been postponed. Should local health departments advise schools to suspend summer school in 2020, students may not have that option available to them. Currently, the future of this program is uncertain and school officials have promised an update soon. Whether or not this program will remain as a possibility depends on how severely COVID-19 impacts Ventura County at the time. 
Extracurriculars
From the Spring musical "Chicago" to Choir and band concerts to environmental club events, most have been either canceled or postponed in the wake of the extended school-closure. 
Certain events' possible cancelations have yet to be announced to the public including Prom, graduation, Grad night and the 6 Flags trip.  
The district will continue to update students and parents with more information as it comes. 
About the Writer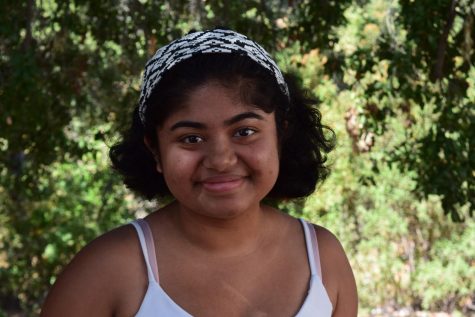 Atmika Iyer, Editor-in-Chief
Atmika Iyer is a senior at Oak Park High School. She is currently the 2019-20 Editor-In-Chief, served as the Opinion Editor for the 2018-19 school year...