ASB Senior Class President addresses class of 2020
"The class of 2020 is … one big family."
In response to the cancellation of the remainder of the school year, Senior Class President Ethan Kastenberg posted a letter addressed to the class of 2020 via his Instagram on April 3.
"It's pretty simple; where we're at right now sucks," Kastenberg wrote in the letter. "School's busy, we're unmotivated, we miss each other, and life is changing drastically — it's safe to say we're not stoked."
Kastenberg's letter was written and posted on social media following Principal Kevin Buchanan's "Senior Letter from the Principal," which was uploaded onto StudentSquare on April 3. Buchanan's letter addressed seniors and their families to inform them of the administration's plans going forward.
"We will do our best to design creative and meaningful ways to recognize and celebrate our seniors," Buchanan wrote. "We have tasked ourselves with converting our Commencement ceremony, the senior awards, our senior scholarship awards, sports banquets, Must-do-day, and spirit week to online and virtual events. We also are strategizing Yearbook and Cap and Gown distribution along with Textbook and Chromebook collection, in preparation for the next school year."
According to senior Lauren Battin, many seniors were heartbroken to hear that the activities that they had looked forward to were now canceled.
"Speaking for me and my friends, we were absolutely devastated," Battin said. "These are the things that everyone tells you, 'just wait, prom, graduation, etc, will make it all worth it,' and now we don't get that. I'm heartbroken for the class of 2020 all around the world because this is affecting everyone, not just [Oak Park High School]."
Kastenberg felt compelled to share his empathy for his fellow classmates and feels that, as class president, his duty to his peers remains intact.
"I just want my fellow seniors to know that the ASB seniors are still advocating for their interests. Even though things are up in the air, it is my top priority as Senior Class President to push for what I feel is best for my class, and most importantly for what I feel my class absolutely deserves: to have good closure from our experience at OPHS," Kastenberg wrote.
According to Kastenberg's letter, ASB seniors are brainstorming ways to celebrate the achievements of the class of 2020 after regulations surrounding the COVID-19 virus loosen.
"Some of our ideas have included a Senior bonfire, a prom-like party, a picnic, and a one year reunion," Kastenberg wrote. "These events would likely be separate [from] OPHS; none of these concepts are set in stone, and their timelines are super variable. We don't know exactly where, nor exactly when, but we are going to hang out again, trust."
According to Kastenberg, there are no new updates regarding new or modified senior activities. He, as well as the administration, will be keeping the class of 2020 updated as new information becomes available. Kastenberg noted his faith in the class of 2020's ability to get through this new challenge.
"Look, we are the best class to ever walk our campus — unequivocally," Kastenberg wrote. "We're resilient, we're bright, we're compassionate, and most importantly we know how to have a damn good time. We'll come together again, through hell or high water. The class of 2020 is like that, we're one big family."
About the Contributor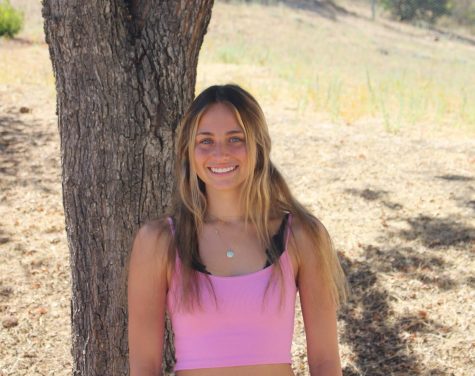 Havi Rubenfeld, Sports Editor
Havi Rubenfeld joined the Talon in the 2018-2019 school year and served as the Sports Editor for the 2019-2020 school year.