California residents put under "safer at home" in response to COVID-19
State and Ventura County implement changes to slow the spread
CALIFORNIA
Following the declaration of the pandemic of COVID-19, Gov. Gavin Newsom declared a State of Emergency in California on March 4, 2020. Following this, on March 19, Newsom issued a Stay At Home Order. Under the Stay at Home Order, California residents should not leave their homes except for essentials such as food, prescriptions or health care unless they are essential workers. 
Essential businesses include gas stations, pharmacies, grocery stores, farmer's markets, food banks, convenience stores, take-out and delivery restaurants, banks, laundromats/laundry services and essential state and local government including law enforcement and offices that provide government programs and services.
Newsom also issued an Executive Order in effect through May 31, 2020, that authorizes local governments to halt evictions, slow foreclosures and protect residents against utility shut-offs. 
"People shouldn't lose or be forced out of their home because of the spread of COVID-19," Newsom said. "Over the next few weeks, everyone will have to make sacrifices – but a place to live shouldn't be one of them. I strongly encourage cities and counties to take up this authority to protect Californians."
In addition, according to Newsom, early estimates showed that the COVID-19 relief bill would send more than $10 billion just to California and communities around the state, not including the direct money given to residents.
This money would help state coffers that are struggling. Coffers are the money that an organization has stored and can use. California is currently spending billions of dollars on protective equipment and places to house people who need to be isolated or who live on the streets and do not have a place to live.
Over the past six years, California has slowly built the largest cash reserve in its history, which is projected to total up to $21 billion by next summer. However, there are fears that the crisis of COVID-19 could cause the reserve to be spent in merely a matter of months for vital government services that could become underfunded due to a collapsing economy. 
However, Newsom is actively working to slow the spread of COVID-19. He announced that K-12 schools will remain closed for the rest of the school year. In efforts to address learning losses because of the closure, Newsom said that the new school year could begin as early as July. He also said that California will increase COVID-19 testing capabilities and announced a task force that will work toward a fivefold increase in daily testing.
According to Newsom, California is currently in stage one, staying home and flattening the curve. The second stage includes lifting restrictions on some businesses that are less of a risk such as retail and manufacturing. Newsom plans to slowly ease restrictions on California in four stages potentially in the weeks and months to come. 
"We are not going back to the way things were until we get to immunity or a vaccine," Newsom said. "We will base reopening plans on facts and data, not ideology." 
As of April 28, 2020, there are a total of 46,500 positive cases and 1,887 deaths in California. 
VENTURA COUNTY
On March 12, Ventura County declared COVID-19 to be a public health emergency. With this announcement, all county public schools, including Oak Park High School, were shut down. 
Just over a week later, Ventura County issued a Stay Well at Home Order, complying with Governor Newsom's executive order. Board Supervisor Linda Parks believes that this mandate is absolutely essential for the community.
"The reason why we need to act with strong social distancing rules and to do it early on is to save lives," Parks wrote to the Talon. "We need to do all we can to avoid mass illness and a surge in patients at our hospitals that could overwhelm their capacity, including in the number of ventilators available to care for the most severely ill patients." 
There are currently 517 cases of COVID-19 in Ventura County, with numbers increasing each day. During this crisis, local government officials like Parks perform an important role. 
Parks is responsible for helping ensure the delivery of emergency aid and essential services to those in need, as well as addressing residents' concerns. Through her efforts, she wants to show the citizens of Ventura County that they are supported during this difficult time. 
"Ventura County provides critical public health and safety services during emergencies to relieve loss and suffering," Parks wrote.
  Parks isn't the only official with new duties. A multitude of departments, from the Sheriff's Office to the Agency on Aging, have come together to respond to the COVID-19 crisis. Yet many community leaders insist that the most important job of all is that of the average person. 
"Each and every one of us can do something to help," Ventura County CEO Mike Powers said in an official video. "So many times in a disaster, we all want to do something but we're not sure what it is, and we feel helpless. But the good news is that [we] can take action to save lives in our community [by staying inside]."
As of April 23, Ventura County officials have reopened areas like parks, beaches and golf courses with social distancing protocols still in place.`
"The beaches are open only to physical activity that involves movement," Ventura County sheriff Kevin Donahue said in a video message. "They are not open in the traditional way we're used to, so please be patient with us and follow these rules [so] you can keep everyone in your family safe."
Gov. Gavin Newsom has decided to close all state beaches starting May 1, 2020. 
"This virus doesn't take the weekends off. This virus doesn't go home. We have to manage and augment our behavior," Newsom said in a press conference on Monday. "The only thing that will set us back is people stopping practicing physical distancing." 
About the Writers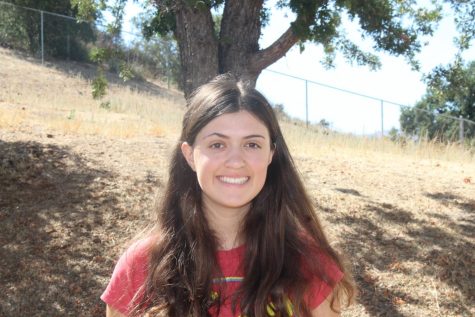 Shoshana Medved, Public Relations Manager
Shoshana Medved served as the Public Relations Manager for the 2019-20 school year.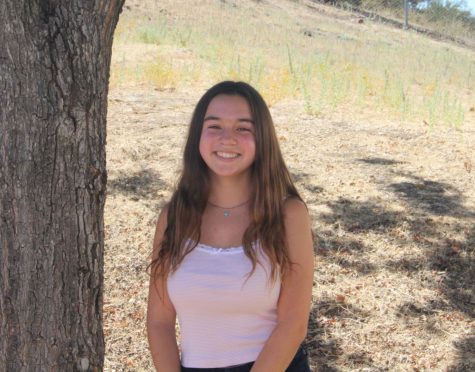 Emily Francis, News Editor
Emily Francis is a junior at Oak Park High School. She is currently one of the 2019-20 News Editors, served as one of the 2018-19 News Editors and was...