Monday: College writing seminar and girls' volleyball
Hang on for a minute...we're trying to find some more stories you might like.
Happy Monday Oak Park. Hope you have had a good weekend, and that you're well-rested for this four-day school week. Here's what you need to know about what has happened and what will be happening for your upcoming week.
Last Week: College writing seminar and arrest
Edward Morgan Rote, 50, was charged with 76 counts of sexual assaults on Friday, concerning a long-lasting relationship with a minor beginning in 2004. Rote was a campus supervisor for a year at Oak Park High School. He has worked for the district for the past ten years. The victim was not a student from Oak Park, and the alleged incidents did not occur on any of the district's campuses. The victim was 13 years old at the time that the relationship began. If convicted, Rote will faces up to 53 years in prison.
A college writing seminar took place at Oak Park High School on Saturday, September 19. English teacher Kathleen Schultheis assisted high school students with writing a personal statement for college applications.
This Week: Girls' volleyball and Emmy awards
The Oak Park girls' volleyball team will be playing Westlake in a home game on Monday, Sept. 21. Come to the gym to watch the matches and show your support for the players. The frosh-soph game will begin at 4:00p.m., followed by the junior varsity game at 5:00 p.m., and then, the varsity game at 6:00 p.m.
The Emmy awards took place at the Microsoft Theater on Sunday Sept. 20. A few of the night's winners included the television drama "Game of Thrones," actress Viola Davis, and actor John Hamm. For a complete list of nominations and results, read from Variety. 
Next Week: "You Can't Take it with You" and cross-country
The Oak Park theater department will be showcasing its first play of the 2015-2016 school year, "You Can't Take it with You," on Thursday, Oct. 1 at 7:00 p.m. Following its premiere, students will perform this production on Friday at 7:00 p.m. and on Saturday at 2:00 p.m. then again at 7:00p.m. This play, the first of four Oak Park High School productions this year, was directed by Mr. Don Enoch. Buy your tickets online here or on campus at lunch.
The Oak Park cross-country team will be competing in its first league meet of the 2015 season on Thursday, Oct. 1 at Oak Canyon Park. This will be the first meet of the season where the runners race their home course. Although the meet was originally scheduled on Sept.2, the location of this meet was changed due to a CIF miscommunication. There will be six races at this meet, the first of which will commence at 3:00 p.m. each will consist of a three mile course around Oak Canyon Park.
Beyond Oak Park: Pope Francis' trip to Cuba
The highlight of Pope Francis' trip to Havana, Cuba, was his warning to Cubans to beware of the dangers of ideology and selfishness as their country develops its relationship with the United States. Hours later, he met with Cuban revolutionary leader Fidel Castro to discuss religion and world affairs, and to motivate Cuba and the United States to continue their detente. He will be flying to Washington D.C. on Tuesday. Read more from Reuters
More Beyond Oak Park stories:
Support grows for GOP presidential candidate Ben Carson to quit the 2016 race, after commenting on Sunday that a Muslim should not be president. Carson, a Christian, claimed that Islam was inconsistent with the Constitution. Read more from BBC 
The United States will increase the number of refugees it accepts each year to 100,000 by 2017 from the current 70,000. As the European Union's migrant crisis grows worse, this approach is well-received, but appears to not be enough to effectively address this situation. Read more from The New York Times 
Volkswagen CEO Martin Winterkorn apologizes publicly for "breaking the trust" of customers, after the U.S. Environmental Protection Agency accused the German carmaker of purposefully defrauding environmental regulators. Read more from NPR 
About the Writers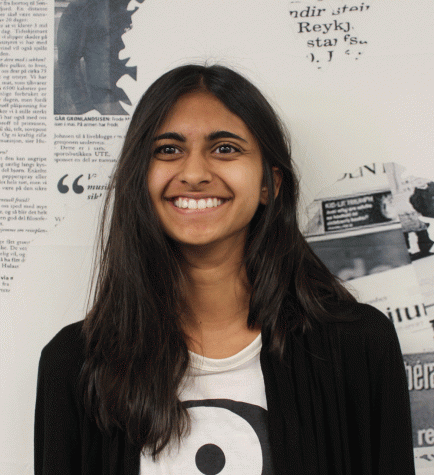 Ashwarya Srinivas, Online Entertainment Editor
Ashwarya Srinivas is very excited to be a part of journalism this semester. She enjoys writing, but has a greater passion for all things technical. She...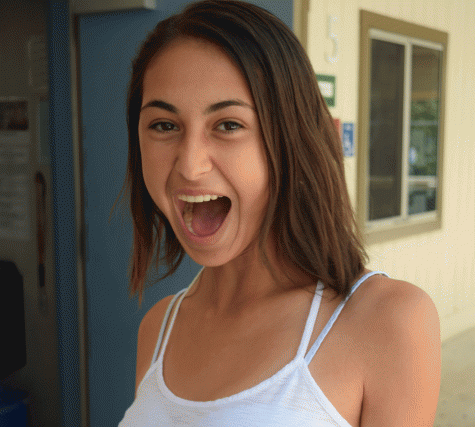 Nicole Schwartz, Online Opinion Editor
Nicole Schwartz has an appreciation for jokes with awkward punch lines and will laugh at nearly any Yo Mama joke ever imagined. She enjoys writing, yet...