School constructs new cafe
Hang on for a minute...we're trying to find some more stories you might like.
Oak Park High School has changed its cafeteria menu to include fresher, healthier and locally grown options.
"Our vision has been, for some time now, to serve delicious food that is scratch-cooked in-house using fresh, seasonal and minimally processed ingredients," OPUSD Director of School Nutrition and Wellness Carole Ly said.
The cafeteria food no longer comes from fast food companies or frozen food packages.
"We are moving towards more plant-based foods due to concerns about environment and animal cruelty," superintendent Tony Knight said.
The school also hopes to improve the student experience of lunchtime.
"Our goal is to reduce lunch lines as well as improve the quality of food," Knight said.
Many students have had a positive experience with the new lunch lines.
"I like the food and it only usually takes five to 10 minutes," freshman Sofia Braid said.
Senior Emily Tucker said she is also happy about the changes.
"The variety is a lot better than last year. I like how each day is different, like one day will be pasta day or taco day," Tucker said.
Junior Collin McCarthy said he agreed.
"It feels like you get more for your money this year," McCarthy said.
However, not everyone agrees that the new lunches are better than the old ones.
"We are so lucky to live in California and have access to such an abundance and variety of produce almost year-round," Ly said. "Our state produces almost half of the entire country's fruits, vegetables and nuts but even Californians can't get any fruit or vegetable we want at any given time of the year if we truly want to honor the seasons."
Nonetheless, the fresh ingredients are still more expensive than less healthy options and take more resources to prepare.
"Having one lunch period can be problematic because we have such a short window of time to serve a lot of students," Ly said.
The equipment in the kitchen has not been replaced since it was originally built. With the increased attention on cooking directly on campus, it is critical that changes be made.
"If our goal is to make school food better, we need to make some kind of investment to get it done," Ly said.

About the Writer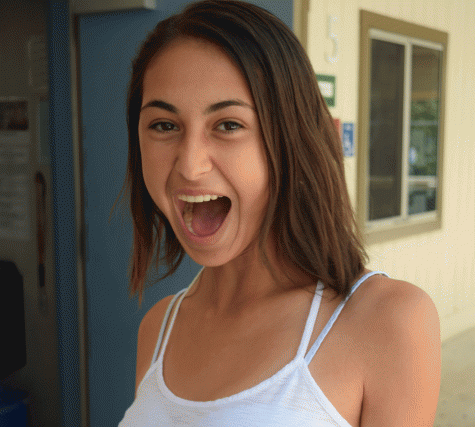 Nicole Schwartz, Online Opinion Editor
Nicole Schwartz has an appreciation for jokes with awkward punch lines and will laugh at nearly any Yo Mama joke ever imagined. She enjoys writing, yet...