Monday: Suicide awareness week and first theater production
Hang on for a minute...we're trying to find some more stories you might like.
Happy Monday Oak Park. Hope you had a great weekend, and that you're prepared for this school week. Here's what you need to know about what has happened and what will be happening, for your upcoming week.
Last Week: SAT bootcamp and tailgating
Oak Park High School held an SAT bootcamp on Saturday, Sept. 26. The session was held from 9 a.m. to 3 p.m. in G9, and gave students insight and useful test-taking tips and strategies for the redesigned 2016 SAT exam.
The football team won against Santa Paula with a score of 35-30 on Friday, September 30. The game was preceded with a "tailgating" event, during which food trucks for grilled cheese, waffles, tacos, shaved ice, and more, were at the great lawn.
This Week: Suicide awareness and first theater production
On Tuesday Sept. 29 and Wednesday Sept. 30, Oak Park counselors are joining forces with advanced peer counselors to hold an event titled "Strength and Hope" in honor of suicide awareness month. On Tuesday, the peer counselors will be handing out wristbands representing "Strength and Hope." Then, on Wednesday, the counselors will be viewing a video of the story of a former student of Oak Park High School who struggled with depression and suicidal thoughts.
The theater department will be performing its first play of the year, "You Can't Take it With You," a comedy about the merging of a family of rich snobs and a family of eccentric personalities.  This performance will also be Mr. Enoch's first production as director. Tickets are $8 with your student ID card and can be purchased at lunch on Thursday Oct. 1 and Friday Oct. 2, at the door or from here.
Next Week: Homecoming and college knowledge night
The Homecoming festivities begin with the Homecoming Rally on Friday Oct. 9 at 11:30a.m. in the OPHS gym. The Homecoming hype continues later Friday afternoon with the football game against Viewpoint High School at 7:00p.m. Then, on Saturday Oct. 10, the Cinderella themed Homecoming dance will commence at 7:00p.m and continue until 11:00p.m. Tickets for the dance are now on sale at the student store.
College Knowledge Night, featuring information on the SAT and ACT as well as a variety of workshops about college applications and admissions, will be held in the OPHS Pavilion on Wednesday, Oct. 7. This event is open to all grade level students and families from OPHS, Agoura High School, or Calabasas High School. The SAT/ACT Test Prep Vendor Fair will begin at 5:30p.m. and the college workshops will begin at 7:00p.m. A few of the workshops include "UC System," "Write a Smashing Essay," "California State University System," and "The Cost of College." For more information on the various workshops of the night, click here. Or, contact College and Career Advisor Jean Hawkins at [email protected]
Beyond Oak Park: United Nations general assembly and water on Mars
World leaders are gathering at New York City today, September 28, for the United Nations General Assembly's annual debate. They will be discussing a range of global crises and conflicts, including the tense relations between the U.S. and Russia over movement in the Middle East, the European Union's migrant and refugee crisis, the battle against ISIS, and climate change. Speakers will include President Obama, Chinese President Xi Jinping, Russian President Vladimir Putin, Cuban President Raul Castro. Iranian President Rouhani, and Israeli Prime Minister Netanyahu.
Read more about the UN General Assembly from The New York Times
More Beyond Oak Park Stories
NASA scientists discover evidence of flowing water on Mars. This will lead to further investigation on extraterrestrial life on the planet. Read more from The Guardian 
Pope Francis left Philadelphia and returned to Rome, after a historic trip to the United States and Cuba. Read more from ABC News
House Speaker John Boehner resigned from his position on Friday, Sept. 28. His decision brought an end to Boehner's nearly six-year tenure. Read more from CNN
About the Writers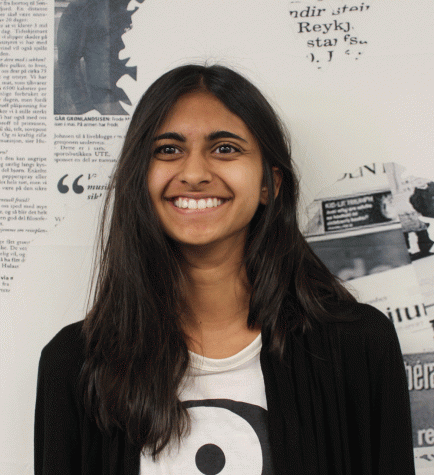 Ashwarya Srinivas, Online Entertainment Editor
Ashwarya Srinivas is very excited to be a part of journalism this semester. She enjoys writing, but has a greater passion for all things technical. She...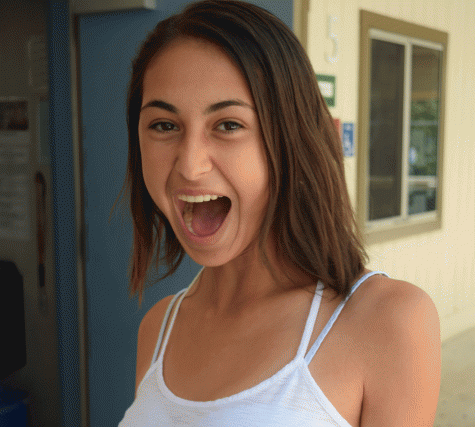 Nicole Schwartz, Online Opinion Editor
Nicole Schwartz has an appreciation for jokes with awkward punch lines and will laugh at nearly any Yo Mama joke ever imagined. She enjoys writing, yet...