Legacy of girls' tennis lives on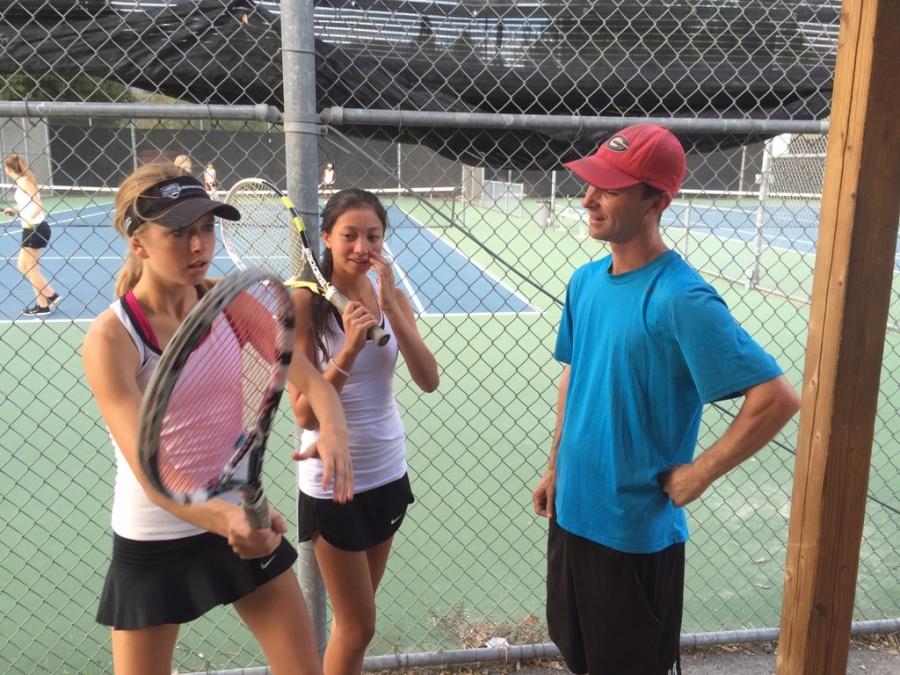 The Oak Park girls' tennis team is having a successful season so far. They are 4-1 overall and 3-0 in league play despite the loss of nine students, who graduated in June.
"Losing nine [former] seniors in one season is usually a time for rebuilding, but luckily our strongest players are younger than that. We only lost two starters and picked up a top [United States Tennis Association]-ranked freshman, Sylvie Van Cott, which made us a stronger team this year. Van Cott is [ranked] 120[th] in SoCal girls 18s division," Joyce wrote in an email.
In addition, the team has junior Annette Goulak. Goulak is ranked eighth in California and 29th in the country.
The team also has strong doubles pairs. Senior doubles players Anastasia Greer and Ashwarya Srinivas earned honorable mention this past season.
"The doubles teams have definitely stepped it up and learned enough skills to play with different partners and still be successful. Ashwarya Srinivas and Anastasia Greer are the only team players remaining that have played together before," Joyce said.
Greer and Srinivas said they share a strong chemistry when they play together.
"We are both proud and glad to have worked together since sophomore year; it's given us a chance to balance each other's strengths and weaknesses and collaborate," Greer said.
Joyce emphasized the importance of an effective strategy.
"I always remind the girls to stay aggressive at the net and to attack second serves. Our goal is to win points by taking chances, not waiting for other teams to miss," Joyce said.
These reminders come from someone who, according to sophomore Natalie Dobrinska, "guides [the players] to the top mentally and physically."
"Coach Carl is a very nice and laidback coach. He has a good balance between casualness and competitiveness," sophomore Lily Paden said.
Joyce said he is confident about the future of the girls' tennis team this season.
"Having three tournament-level singles players has already allowed us to beat teams like Oaks Christian and Thousand Oaks this year," Joyce wrote. "I can honestly say this is the strongest team I've coached at Oak Park and probably the strongest girls' tennis team in Oak Park history."
The team has upcoming away games against Agoura and Camarillo Oct. 19 and 20, respectively. The Eagles will have their final home game against Simi Valley Oct. 22 before entering the play-offs.
About the Writer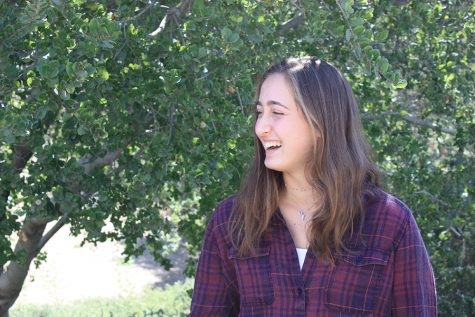 Yael Kaufman, Former Ombudsman
In Yael's free time she enjoys playing lacrosse, reading and hiking. She loves the outdoors, sports and going to the beach. Her two favorite sports are...