OPHS alumna arrested for hit-and-run
A former Oak Park student turned herself in after allegedly being involved in a fatal hit-and-run in Sherman Oaks
Hang on for a minute...we're trying to find some more stories you might like.
Oak Park High School alumna Lerone Natalia Herscu, 18, has been arrested for a fatal hit-and-run in Sherman Oaks, police said.
"It's a tragic situation; my heart goes out to both families," Principal Kevin Buchanan said.
Buchanan confirmed Herscu was a student from the class of 2015. He declined a formal interview.
"
It's a tragic situation; my heart goes out to both families"
— Kevin Buchanan
According to the Los Angeles Police Department, Herscu was driving east on Moorpark Street near Matilija Avenue at 2:20 a.m. on Sunday, Oct. 4 when she allegedly struck Nysmuh Imann Taylor, 18. Taylor was a resident of Sylmar and did not attend Oak Park High School.
According to Valley Traffic Officer John Guzman in an interview with the LA Daily News, Taylor and her boyfriend were crossing Moorpark Street midblock.
In an interview with My News LA, LAPD Sgt. David Delgado said Herscu returned to the scene and rolled down the window to view the victim — who died upon impact — before driving west on Moorpark Street. Delgado said Taylor was steps behind her boyfriend.
Herscu turned herself in with an attorney Oct. 6 to the Van Nuys Police Department. Bail was posted at $50,000, Jack Ritcher of LAPD's Media Relation Section said. Herscu was released on bail the same day.
If convicted of a felony hit-and-run, Herscu could face imprisonment in a state prison for "two, three or four years" an/or a fine between $1,000 and $10,000 according to California Vehicle Code 20001(b)(2). If convicted of vehicular manslaughter as described in Penal Code Sections 191.5, the punishment can be enhanced by an additional consecutive term of five years in prison.

About the Writer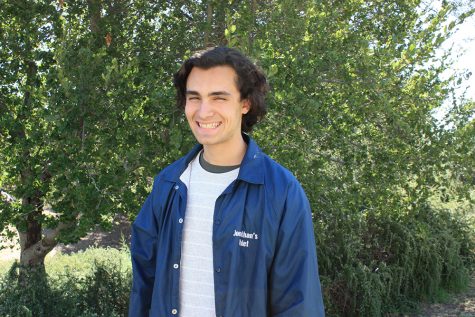 Nick Burt, Former Managing Editor
When not investigating, scheduling or putting up posters, Nick can be a chill dude. Always on the lookout for a good story, he isn't afraid to make the...