Friday: Football struggles and blood drive
Hang on for a minute...we're trying to find some more stories you might like.
Happy Friday, Oak Park. Here's what you need to know to wrap-up your week and begin your weekend:
Last Week: Oak Park football falls to Simi Valley
The Eagles' struggles continued Friday as Oak Park lost to Simi Valley High School 43-28. After commencing the season with an impressive 6-0 record, the team has faltered lately against stronger competition. This week the team will aim to bounce back against undefeated Calabasas, a squad that sports multiple high-profile college recruits.
This Week: Blood drive
The blood drive was this Tuesday, Oct. 27, in the Pavilion from 8 a.m. to 2:30 p.m. Students over 100 pounds and over the age of sixteen were able to donate blood. Some students who visited another country in the past year were not allowed to donate. Students who gave blood were excused from class.
Next Week: Disney concert
The choir's Disney concert is next Friday, Nov. 6 in the Pavilion from 7 p.m to 9 p.m. Come and listen to fellow classmates sing your favorite Disney songs. Bring your friends and have a great time.
Beyond Oak Park: U.S. to deploy special forces to combat I.S. in Syria
President Obama announced that he plans to send dozens of special operations forces to Syria in order to assist opposition military commanders in the fight against the Islamic State. According to the White House, less than 50 Americans will be deployed, providing modest relief to those who fear another U.S. war in the Middle East.
More Beyond Oak Park:
About the Writer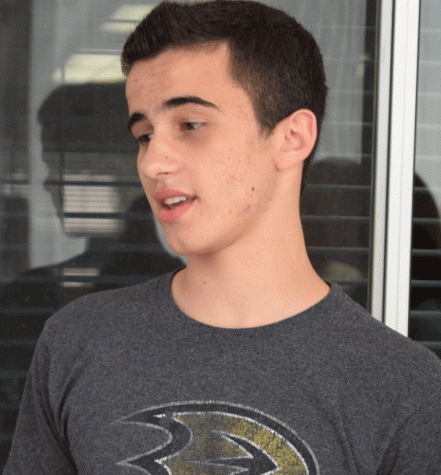 Julian Lehrer, Online Sports Editor
Julian's hobbies include playing baseball, playing street hockey with his friends, and listening to alternative rock music. Some have dubbed him a baseball...