Friday: Eagles basketball eliminated and Obama nominates Garland
Hang on for a minute...we're trying to find some more stories you might like.
Happy Friday, Oak Park. Here's what you need to know to wrap-up your week and begin your weekend:
Last week: Eagles basketball eliminated from CIF Division III Tournament
Oak Park lost to Ayala High School 62-58 in the regional semifinals of the CIF Division III Tournament. Sophomore Riley Battin tallied 24 points and 14 rebounds in a losing effort.
This week: Mock SAT and ACT results night
Results for the mock SAT and ACT were distributed Wednesday, March 16 from 7 to 8 p.m.
Next week: ComedySportz
There will be a ComedySportz game next Thursday, March 24 from 7 to 8:30 p.m. Tickets will be sold at the gate.
Beyond Oak Park: Obama nominates Merrick Garland to fill Supreme Court vacancy
In spite of senate majority leader Mitch McConnell's statements regarding the blockage of any potential nominee, President Obama nominated Merrick Garland to fill the seat vacated following the death of Antonin Scalia. Garland currently serves as the chief justice of the U.S. Court of Appeals for the District of Columbia District.
More beyond Oak Park:
Paris terror suspect Salah Abdeslam captured. Read more from CNN. 
E.U. strikes new deal to return new migrants to Turkey. Read more from The Washington Post. 
White Sox players outraged over management's ban of player's child from the locker room. Read more from USA Today. 
About the Writer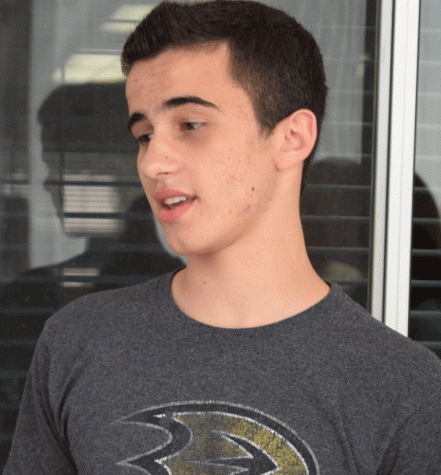 Julian Lehrer, Online Sports Editor
Julian's hobbies include playing baseball, playing street hockey with his friends, and listening to alternative rock music. Some have dubbed him a baseball...