Boys' basketball competes at state
Head Coach Aaron Shaw: 'We played pretty close to a perfect game'
Hang on for a minute...we're trying to find some more stories you might like.
The boys' basketball team finished the season with a total of 28 wins, the most in school history, and the CIF Championship title.
"It was really exciting to play [the CIF Championship game] at the Honda Center in a big arena in front of a huge crowd … The guys were ready and we played pretty close to a perfect game to win the championship," head coach Aaron Shaw wrote in a email.
The last time Oak Park won a CIF Championship was in 2014.
"Winning CIF was an unforgettable experience. It was our goal all year to bring a championship back to the Oak Park community and to finally accomplish it felt awesome," sophomore and point guard Wes Slajchert said.
Senior and power forward Kobi Weisberg described what contributed to the team's success.
"In all my years of playing basketball, this was by far the best team I've ever been a part of," Weisberg said. "Never have I played with a group of guys who work so well together, share the ball as well as we do and have the team chemistry we do."
Senior and shooting guard Trent Hall credited the team's drive.
"One thing that made this team so special was our belief that we could win it all. Every person on the team bought in and gave everything that they had and that was definitely a big factor," Hall said.
This year, sophomore and power forward Riley Battin was chosen as the Coastal Canyon League boys' basketball MVP.
"We had a great work ethic, great senior leaders, and a will to win. We wanted to make history," Battin said.
Battin also set a new Oak Park record for points scored in a game. He commented on his 47-point record.
"It was a great accomplishment [and] it was an incredible experience. I was just happy to celebrate it with my teammates," Battin said.
Shaw mentioned the other members of the coaching staff and how their contributions were an enormous part to the team's victory.
"I would like to give a big thanks to our coaching staff Tim Chevalier, AJ Moye, Ryan Yeager, Chris McCarthy, Harold Hale and Ed Chevalier," Shaw wrote.
The seniors have been league champions in all four years of their high school basketball careers.
"It's pretty amazing. Not many people can say they've accomplished the same thing. I think its just credit to our program and coaching staff. The way things are run, we are truly a program that strives for success," Weisberg said.
The team will train and play in the off-season in preparation for the next season.
"In the off season I'm playing on an Under Armour-sponsored travel team called 'Earl Watson Elite,' Slajchert said. "We will play in tournaments in New York, Indianapolis, Atlanta and Las Vegas over the spring and summer."
Battin will join Slajchert on this top 10 nationally ranked club team.
Shaw has a message for all of the supportive fans.
"I want to make sure I thank all of our students who came out and dulled up the Bird Cage during our playoff run. Your support this year has been amazing," Shaw wrote. "Also, I want to thank our administration, faculty, parents, community members and alumni for attending the games and showing your continued support."

About the Writer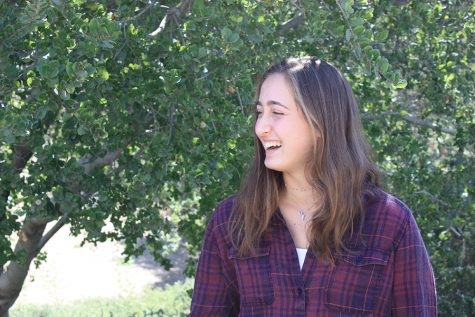 Yael Kaufman, Former Ombudsman
In Yael's free time she enjoys playing lacrosse, reading and hiking. She loves the outdoors, sports and going to the beach. Her two favorite sports are...