Boys' lacrosse continues amid challenges
Head Coach Tarik Ergin: '[I]n the long run, these injuries are going to be blessings'
Hang on for a minute...we're trying to find some more stories you might like.
After 13 members of the boys' lacrosse team graduated last year, the team faced the season with a relatively young team.
"Most of our players have previously never seen time on a varsity field, and now they have been thrown in with minimal physical training," freshman and midfielder Max Manyak said.
Only seven members on the team this year are upperclassmen.
The team has also had to deal with multiple injuries on the team, including three injured goalies.
"Losing three goalies to start the season was pure chaos," freshman Tyler Bradbury said. "We were left with no goalies at all, and were forced to bring in a long stick midfielder to be a varsity goalie. This has been a struggle all season long as our goalie, the most important position on the field, was new and inexperienced."
Head coach Tarik Ergin believes that the inexperience and injuries are correlated.
"The bottom line is that most freshmen have not physically developed to the point where their bodies can withstand the punishment of a varsity [and] 18-game season," Ergin said.
"
Losing three goalies to start the season was pure chaos,"
— Tyler Bradbury
Many of the upperclassmen feel pressure to improve the morale of the team.
"As a captain, I have just been trying to keep everything focused on how we can get better instead of everything that has happened," senior and captain Brandon Byer said. "Every time we had another injury, we took a step back when we needed to be moving forward."
Despite these complications, Ergin believes that the team will come out even stronger in the end.
"When people got injured, others have stepped up and have been given an opportunity to be put into important roles, and consequently they're becoming much better players rather than sitting on the bench and not getting experience. So in the long run, these injuries are going to be blessings," Ergin said.
Manyak believes that the team has thus far exceeded expectations.
"The team is handling our situation surprisingly well," Manyak said.
Byer said that the team has thus far been cooperative despite the many injuries.
"I think we are handling the situation well and a lot of new guys are stepping up and filling in a lot of roles that were open at the start of the year. The guys have responded really well, which makes it a lot easier on me, too," Byer said.

About the Writer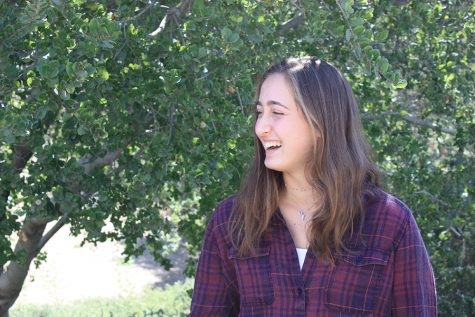 Yael Kaufman, Former Ombudsman
In Yael's free time she enjoys playing lacrosse, reading and hiking. She loves the outdoors, sports and going to the beach. Her two favorite sports are...