Friday: Cross country successful at Oak Canyon, Trump denies sexual assault accusations
Hang on for a minute...we're trying to find some more stories you might like.
Happy Friday, Oak Park. Here's what you need to know to wrap up your week and begin your weekend:
This week: cross country and girls' volleyball
Football plays today, Oct. 14 at 7 p.m. against Grace Brethren at Moorpark College. They are currently 5-1.
Girls' varsity volleyball beat Royal 3-0 Monday, Oct. 10. Senior Natasha Rybakova had 12 kills and sophomore Danielle Gould had 9 digs during this game.
Cross country competed at Oak Canyon Thursday, Oct. 13. Sophomore Sylvia Cruz-Albrecht won the girls' varsity race by 31 seconds.
Next week: fall sports continue seasons
Football plays at Simi Friday, Oct. 21. Junior varsity will play at 4 p.m. and varsity will play at 7 p.m.
Girls' tennis plays Moorpark at home Tuesday, Oct. 18 at 3 p.m. and Camarillo also at home Thursday, Oct. 20 at 3 p.m.
Girls' volleyball will play Moorpark at home Tuesday, Oct. 18 and will play Camarillo Thursday, Oct. 20 at home. For both games frosh-soph will play at 4 p.m., junior varsity at 5 p.m., and varsity at 6 p.m.
Cross country will compete Friday, Oct. 21 at the Mt. Sac Invitational.
Girls' golf has League finals 2 and 3 at Soule Park at 10:30 a.m. Tuesday, Oct. 18.
Beyond Oak Park: Trump responds to six sexual assault accusations
Six women have recently accused Donald Trump of sexually assaulting them. The Republican presidential candidate responded to these allegations yesterday, Oct. 13 by dismissing them, and portraying himself as a victim of "false smears." He lashed out at one of the women and said that she was too unattractive for him. Read more from the New York Times.
More beyond Oak Park:
Ahmad Khan Rahimi, 28, is suspected of terrorizing New York and New Jersey with a series of bombings last month. He appeared in court for the first time through a video feed from a hospital yesterday, Oct. 13. His bail has been set at $5.2 million. Read more from

the Washington Post

.

The U.S. military launched missile strikes to knock out three coastal radar sites in Iran-aligned Yemen yesterday, Oct. 13. This military action was in response to missile attacks earlier this week on a U.S. Navy ship, U.S. officials said. It represents Washington's first direct military action in Yemen's conflict. Read more from

Reuters

.

About the Writer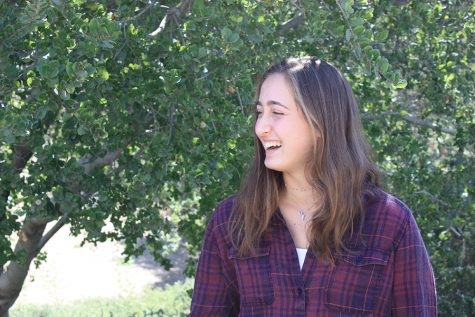 Yael Kaufman, Former Ombudsman
In Yael's free time she enjoys playing lacrosse, reading and hiking. She loves the outdoors, sports and going to the beach. Her two favorite sports are...