Friday: girls' volleyball declared league champions, Iraqi military operation ongoing
Happy Friday, Oak Park. Here's what you need to know to wrap up your week and begin your weekend:
This week: girls' volleyball and golf
Girls' volleyball won 3-0 against Moorpark Tuesday, Oct. 18. They also won 3-2 against Camarillo Thursday, Oct. 20. They went 8-0 this season and are now league champions.
Football plays at Simi today Friday, Oct. 21. Junior varsity will play at 4 p.m. and varsity will play at 7 p.m.
Cross country is competing today, Oct. 21 at the Mt. Sac Invitational.
The girls' golf team placed first out of five teams at at their conference match.
Next week: fall sports continue
Football will play at home against Royal Friday, Oct. 28. Junior varsity will play at 4 p.m. and varsity at 7 p.m.
Girls' tennis will play at a league tournament both at Moorpark Tuesday Oct. 25 and Wednesday Oct. 26 . Both days begin at 9 a.m.
Cross country will run at the Ventura County Championships Friday, Oct. 28. The first race will begin at 1:30 p.m.
Beyond Oak Park: Iraqi forces met with ISIL resistance on fourth day of military operation
The Iraqi government released updates regarding its military operation to retake Mosul from ISIL yesterday, Oct. 20. Iraqi forces launched a third front in the offensive but were met with the resistance of many ISIL fighters, many of whom were suicide bombers that left behind a trail of hidden explosives. This was the fourth day of the operation, considered to be the largest military operation launched in Iraq since the US-led invasion in 2003. Read more from Al Jazeera America.
More beyond Oak Park:
Following the third and final presidential debate Wednesday, Oct. 19, Donald Trump said yesterday that he would not unconditionally accept the outcome of the 2016 election. The statement was made at a rally in Delaware, Ohio. "I will totally accept the results of this great and historic presidential candidate — if I win," Trump said. Read more from

the New York Times

.

In an interview with Beats 1, pop artist Lady Gaga spoke about "Angel Down," her new song that focuses on Trayvon Martin. The 17 year old was fatally shot by George Zimmerman Feb. 26, 2012, thus beginning the Black Lives Matter movement. The song is in Lady Gaga's album "Joanne," set to be released later today, Oct. 21. Read more from

CNN News

.
About the Writer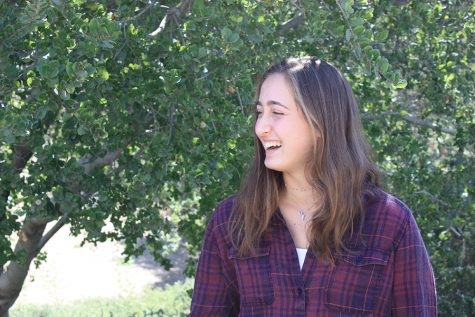 Yael Kaufman, Former Ombudsman
In Yael's free time she enjoys playing lacrosse, reading and hiking. She loves the outdoors, sports and going to the beach. Her two favorite sports are...