Monday: Election day upcoming
Happy Monday, Oak Park. Here's what you need to know to wrap up your weekend and begin your week:
Last week: fall sports come to a close
Junior varsity football won 30-13 in its last home game of the season Friday, Nov. 4. Varsity football lost 6-26.
Girls' golf played CIF team/individual finals Thursday, Nov. 3.
Cross-country ran its last race of the season at League Meet 3 in Camarillo Thursday, Nov. 3.
This week: election day and ACT scores
Varsity football has their first playoff game Friday, Nov. 11 against Arcadia at 7:30 p.m.
Tuesday, Nov. 8 is election day.
October ACT scores will be released Tuesday, Nov. 8.
Next week: winter sports to begin
Final clearance for winter sports is on Monday, Nov. 14 at 8 a.m.
There will be a winter sports parent meeting from 7 p.m. to 8 p.m. Monday Nov. 14.
Beyond Oak Park: U.S. Justice Department to deploy over 500 personnel to 28 polling sites
The U.S. Justice Department's civil rights division will deploy more than 500 personnel to monitor the polling sites of 28 states tomorrow, Nov. 8. This is a result of the 2013 Supreme Court decision that altered the Voting Rights Act and gave the department the ability to monitor the polls. Read more from Reuters.
More beyond Oak Park:
FBI Director James B. Comey told Congress yesterday, Nov. 6, that Hillary Clinton's recently discovered trove of emails does not change the conclusion that Clinton should face no charges over her handling of classified information. In addition, federal law enforcement officials said that they considered the review of emails related to Clinton's server complete. Read more from

the New York Times

.

The Iraqi military discovered 100 decapitated bodies in a mass grave south of the ISIL-held city of Mosul today, Nov. 7. Iraqi Brigadier-General Yahya Rasool told the Associated Press that most of these bodies have been reduced to skeletons. A forensics team from Baghdad will investigate the site tomorrow, Nov. 8. Read more from

Al Jazeera America

.
About the Writer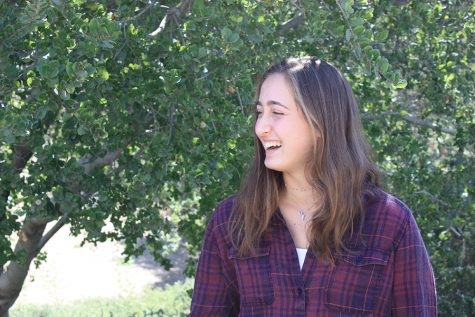 Yael Kaufman, Former Ombudsman
In Yael's free time she enjoys playing lacrosse, reading and hiking. She loves the outdoors, sports and going to the beach. Her two favorite sports are...