OPHS, OVHS receive $20,000 basketball donation
Philip Hohnstein Foundation contributes to Oak Park's basketball programs
The Philip Hohnstein Foundation donated $20,000 to the boys' basketball program at Oak Park High School.
The boys' basketball program, which this year comprises almost 40 players, received this donation from program alumni, who wish to remain anonymous. Donations of this amount are very rare and the team has only received one other donation from this private organization.
Boys' basketball head Coach Aaron Shaw said that the team has been very successful in the past few years, and that they have gained recognition — and financial support — for their success.
"Money goes right back to the program and the assistant coaches' stipend; the donation would go to the new uniforms, and the summer program in general," Shaw said. "It really takes a weight off our shoulders and we feel good that we don't have to worry about funding, especially because we have a group of talented people."
Sophomore Bobby Gandomi said he was surprised by the generous donation.
"I think that it was so kind of the Philip Hohnstein Foundation to donate that much money for the Oak Park boys' basketball program," Gandomi said. "It helps the program so much because now we get new equipment that will help us improve and become better as a team."
According to Assistant Varsity Coach Tim Chevalier, the team's hard work has been paying off enormously.
"
This donation demonstrates the awesome support that the Oak Park community has for its schools."
— Itay Dvir
"One thing we love as coaches is when players come back, and one of the benefits would be when parents from old players come in and even though they don't have a player on the team they come in and donate," Chevalier said. "Ultimately it's to give [current] players a positive experience."
Sophomore Max Prushan said he was excited about the donation, and was grateful that he could be apart of the basketball "family."
"The team is honestly great. The coaches are great. Everything that our coaches do is to make us better players and to ensure us to be successful," Prushan said. "This donation is a representation of how hard and how well the team works together."
Junior Itay Dvir said he is amazed at the amount of support the team receives every season.
"This donation demonstrates the awesome support that the Oak Park community has for its schools," Dvir said. "It makes me feel proud to be able to go to a school with such great support from its community."
Although Title IX regulations do not prohibit private funding, the school attempts to adjust funding for all teams to receive an equal amount.
"We have to keep everyone in mind during donations such as these. So at the end of the day this does impact Title IX," Assistant Principal Jason Meskis said. "For example, the girls' basketball team just received a donation from [the Agoura Youth Basketball Association] for team jerseys."
About the Writer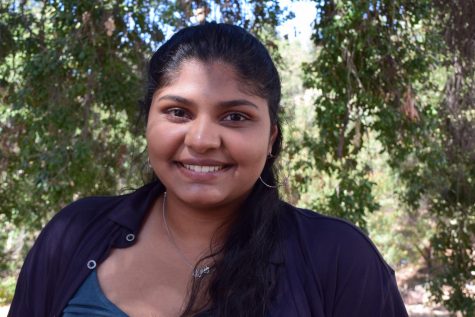 Sravya Gadepalli, Managing Editor
Sravya Gadepalli was the managing editor for the 2017-18 and 2018-19 school years.