Friday: spirit week
Hang on for a minute...we're trying to find some more stories you might like.
Happy Friday, Oak Park. Here's what you need to know to wrap up your weekend and begin your week:
This week: spirit week
Girls' frosh-soph soccer tied 0-0 against Simi Valley in their home game Wednesday, Feb. 8, while girls' varsity soccer won in their home game against Simi Valley, 2-1, Thursday, Feb. 9.
Boys' varsity soccer lost in their away game against Simi Valley, 1-2, Thursday, Feb. 9.
Girls' varsity basketball lost in their home game against Simi Valley, 45-47, Wednesday, Feb. 8.
This week was spirit week. Monday's theme was "dress to unimpress"; Tuesday's was twin day; Wednesday's was ski day; Thursday's was tie-dye day and Friday is rally day.
Next week: informational meetings for AP, Honors classes next year
All AP and Honors informational meetings will be held next week. For specific times and dates, visit the school website.
Beyond Oak Park: Iran's Revolutionary Guard to potentially be designated as terrorists
Senior White House and Defense officials have raised concerns over designating Iran's Revolutionary Guard Corps a foreign terrorist organization. Negotiating through the Iraqi government, the Revolutionary Guard Corps are fighting with American forces to combat the Islamic State. The concern is that any movement away from the alliance could undermine the war against the Islamic State, and lead to increased attacks by Shiite Muslims against American troops. Read more from the Washington Post.
More beyond Oak Park:
Weeks after the Oakland warehouse fire that killed 36, public records were released showing that the legal authorities had prior knowledge of the artists living there illegally. Departments such as the Building Department and the Fire Department have come under fire for visiting the warehouse multiple times, but not alerting anyone to these issues. Read more from

the New York Times

.

Neil Gorsuch, President Trump's Supreme Court nominee, was "disheartened" by Trump's Twitter attack on the federal judge who overturned his ban on immigration from several Muslim-majority nations. Trump, who plans to appeal the ruling, criticized U.S. District Judge James Robarts harshly, calling him a "so-called judge" with a "ridiculous" opinion. Read more from

Reuters

.

About the Writers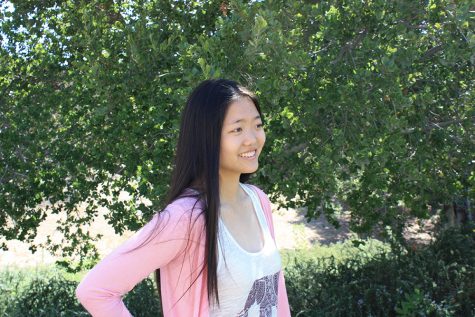 Michelle Chen, Former Opinion Editor
Michelle Chen served as the opinion editor for the 2016-17 school year; she served as the online editor from August to October of the 2017-18 school year.