Elite basketball club joins Oak Park players in off-season
Three of Oak Park's varsity basketball players are currently members of Earl Watson Elite, a club basketball organization ranked No. 7 in the nation and has teams in Los Angeles and New York.
Juniors Riley Battin, Zeke Richards and Wes Slajchert all play for the club. Battin and Slajchert have played for the organization since eighth grade, and Richards joined the team last year. All three athletes said that they have grown immensely from playing with Earl Watson Elite.
"I have gained many opportunities with having [college] coaches watch me play, and everyday the practices make me better. The team has provided me with the ability to perform with some of the best competition in the country and has opened doors with many coaches coming out to watch often," Richards said.
These three athletes have also had the chance to play with and against some of the top-ranked high school basketball players in the nation — including big names in high school and college basketball: UCLA's Lonzo Ball  and University of Missouri's Michael Porter.
"I've gained a huge chance to play against the best competition in high school in front of every college coach in the country, and also the chance to travel to cities and see new places," Slajchert said.
"
I have gained many opportunities with having [college] coaches watch me play, and everyday the practices make me better."
— Zeke Richards
The team joins athletes from all over Los Angeles — typically the players considered the best on their teams, according to Battin.
"The team is a combination of the best players from a bunch of different schools, schools like Damien, Helix, Harvard Westlake and more," Battin said.
Not only does the program work to develop its players' skills, but Slajchert said that it offers help in the recruiting process as well.
"I've played for a lot of coaches in the Earl Watson Elite program, and they all have helped me not only on the court but also off of the court in managing my time and dealing with the recruiting process," Slajchert said.
All three basketball players agreed that they love the program and that playing in the off-season has definitely built their team chemistry.
"It has been great [playing with other Oak Park basketball players] because they know how I play," Richards said. "They know how to feed me the ball, and I know how to feed them the ball back."
About the Writer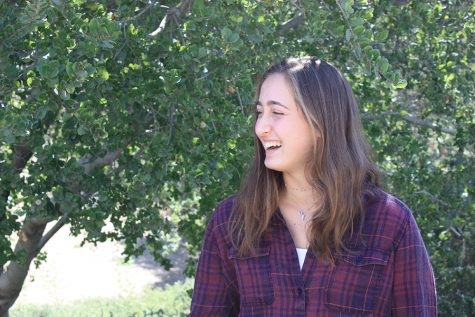 Yael Kaufman, Former Ombudsman
In Yael's free time she enjoys playing lacrosse, reading and hiking. She loves the outdoors, sports and going to the beach. Her two favorite sports are...