Rodent Situation at Oak Hills Elementary School
Oak Hills rodent problem debriefed
Oak Hills Elementary School has an ongoing rodent problem due its location.
Rodents have been a frequent occurrence on campus, seen regularly by custodians; however, according to Oak Hills Principal Eric Warren, they have rarely affected students or faculty members directly.
"We have always had rodents on campus and around campus because of our location. One of the neat things about Oak Park is we are adjacent to wilderness and we have plenty of wildlife. We can enjoy the scenery, the views, but we have to get used to some of the less desirable things too –– like rodents," Warren said.
The rodents are witnessed regularly by custodial staff.
"[I have seen rats here at Oak Hills before,] yeah. [The last time I saw one was] a couple days ago. There are a few, a few rats. I see some droppings," custodian Alejandro Maneja said.
There are several protocols in place to ensure that rodents do not become a problem. Warren said that the faculty at Oak Hills works hard to follow these protocols and maintain safety standards.
"We do a lot of things to prevent the [rodent] population from getting too big, and certainly do not want them inside any of the buildings or any places where kids are frequent," Warren said.
According to Warren, while the rodents are looking for a food source, such as leftover food or trash, they never actually enter the classrooms.
"The rodents will come into places where there's food, so we try to keep food out of the classrooms, but occasionally there is, or sometimes food is put into the trash cans in or around the campus, so when we provide a food source for any animal that's what they're going to go for –– food and water," Warren said. "As far as getting access to the building, the doors are open a lot of the time, and it's not likely that they're going to be coming in and out of the classrooms when there are students present –– they're pretty skittish, but late in the evening if doors are open they will come in," Warren said.
According to Warren, the faculty is aware of how to attend to any rodents found in classrooms.
"They report [the encounter with a rodent] to the office here or most importantly to the custodial staff and then we address it depending on what the problem is," Warren said.
When a rodent encounter occurs, the main issues are addressed by eliminating the source and entrance for the rodent into the building.
"
The biggest thing is to keep the doors closed, the food water or whatever they're after out and if necessary, we would trap them. We don't use poisons"
— Oak Hills Principal Eric Warren
According to Warren, Oak Hills Faculty has successfully ensured that students are not affected in any way by the rodents. By following all rules to ensure minimum encounters, while still maintaining all reasonable safety standards and never using poisons, students and teachers are rarely affected.
"I have never seen a rat on campus, or even seen proof that one was there," fourth-grader Anvitha Voruganti said.
However, according to Warren, this is a problem without a solution.
"I don't think we'll ever get to a point where there are no rodents in Oak Park," Warren said
About the Writer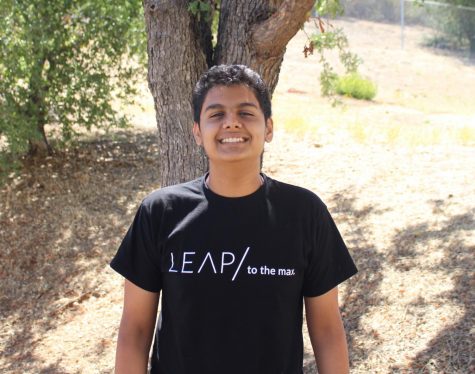 Jay Dugar, Managing Editor
Jay Dugar is a junior at Oak Park High School. He is currently the 2019-20 Managing Editor, served as 2018-20 Managing Editor and a staff writer his freshman...