January: Letter from the editor
Dear readers,
It's a new year. Trust me, it's not just you struggling to remember to write "2018" instead of "2017" in the top right corner of your page.
With a new year come new challenges, new aspirations, and new movements.
2018 is a new year. Challenge yourself when life seems too bland. Give yourself something to conquer. And, when life throws you a curveball or two, know that there are people out there ready to catch you if you fall.
2018 is a time to write down new aspirations. Four weeks in, you might be drawn to putting off your New Year's resolutions. Don't. Now is the time to cross things off your list.
2018 began with a movement. Time's Up swept the world with a public show of unity among sexual assault victims. The Talon stands with you. We have forgone printing our newspaper in color.
This edition wears black in solidarity.
It's a new year. We have five months left. We are setting our own goals for each one. Set your own goals and conquer them. Take advantage of this new leaf. We certainly will.
Medha Vallurupalli,
Editor-in-Chief
About the Writer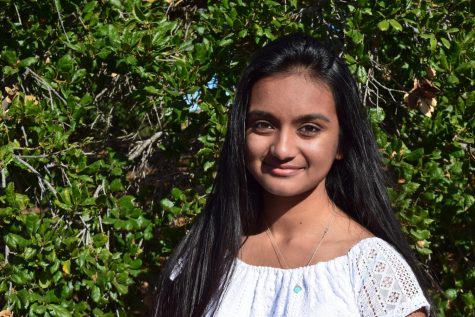 Medha Vallurupalli, Former editor-in-chief
Medha Vallurupalli served as print and online editor-in-chief during the 2017-18 school year; online editor-in-chief and news editor during the 2016-17...