Government sends text alert, students respond
Government will now send out national texts to inform the population on events threatening public safety
Hang on for a minute...we're trying to find some more stories you might like.
Cell phones chimed across the nation as a mass text was sent Oct. 3 at 11:18 a.m by the United States government.
The sound was similar to a typical AMBER Alert; however, this message was a presidential message that read: "THIS IS A TEST of the National Wireless Emergency Alert System. No action is needed."
Students at Oak Park High School expressed their various responses.
"I think it's useful for the government to establish direct contact with its citizenry," senior Josh Messe wrote to the Talon. "At the same time, it's a little unnerving that something like that could possibly be abused. Thinking back to the Hawaii false alarm, something like that could happen but with the entire country."
Back in Jan. 13, the people of Hawaii fell into a state of panic after a false text alert was sent, warning the population of the state to seek shelter. The message was a result of human error and a flaw in the alert system delayed sending out a cellphone correction.
Director of Student Support and School Safety Stuart McGugan sent out an email informing OPUSD of the nationwide test.
"Tomorrow President Trump will be sending out the first nationwide test of the Wireless Emergency Alert System," McGugan wrote. "Expect to get a text message that reads 'Presidential Alert.'"
In the case of a real emergency, the Presidential Alert will include safety information about how to respond. Trump administration noted that this will be the 21st-century way to broadcast information to Americans.
According to TIME Magazine, the "nationwide system was designed to blast a message to all 225 million smartphones in the United States — and reach about 75% of the population."
Oak Park Unified School District has also recently incorporated the use of text messages as a form of alert in case of an emergency. An email was sent out to parents informing that their child must sign up to receive the texts.
"It is imperative that all of you are signed up for our text message system," the OPUSD wrote in a text to all parents. "In the event of an emergency, proper and clear communication is an often overlooked element of managing a crisis."
To register a child, provide a mobile phone number or multiple numbers.
"Later one should receive a text message inviting you to opt-in to receive emergency messages. You should have received one indicating that you need to reply 'Y' to 67587," the district wrote. According to the text, efficient communication is one of the most important elements in handling a crisis.
"I think it's a good idea, it seems really efficient and a good way to get an important message out fast during an emergency situation," Sophomore Amber Arquilevich said.

About the Writer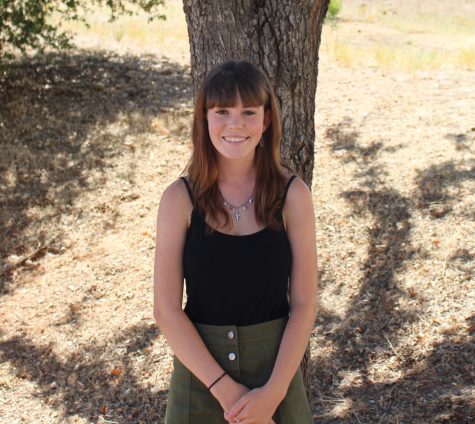 Ellie Hand, Digital Media Manager
Ellie Hand is a sophomore at Oak Park High School. She is currently the 2019-20 Digital Media Manager and served as the Digital Media Manager for the 2018-19...