Chinese classes invite staff, students to celebrate the Chinese New Year
Students, families showcase Chinese culture
Lion dances, crafts, games, rice cake and more.
The Oak Park High School Chinese classes hosted a Chinese New Year celebration Feb. 8.
"The more we celebrate differences, the more inclusive our schools become," Director of Curriculum and Instruction Jay Greenlinger wrote to the Talon. "Our goal is for all students to feel that they are a meaningful part of their school community."
Chinese teacher Sherry Hung coordinated the event.
"This is the first year that the district encouraged [us] to have a celebration of different cultures," Hung said. "We're just super happy."
Hung, Chinese students and around 15 parent volunteers worked to make the festival a reality. They made an announcement over the loudspeaker in order to make the whole student body aware of the event. In addition, Hung's students made and distributed posters and decorated the crafted tables.
On the Great Lawn during lunch period, students both in and out of Chinese classes congregated to immerse themselves in Chinese culture.
"Students from Chinese classes did a group dance [to] a song called 'Little Apple.' Before that we had a demonstration of the Chinese yoyo, Chinese hacky sack and 10 craft tables on the side," Hung said.
Junior and Chinese III Honors student Gavin Cornick participated in the festival.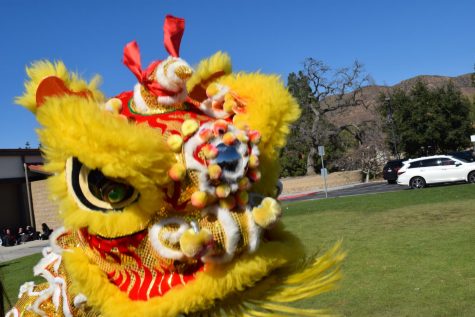 "I was part of the flash mob during lunch. I danced with the other students who are in Chinese II and Chinese III," Cornick wrote to the Talon. "We were able to show the student body what we do daily in Chinese class."
The event also included a traditional lion dance, featuring junior Dan Dan as the lion head.
"I was extremely familiar with all the movements and techniques," Dan wrote. "I could also look through the lion head [and see] that the crowd was having fun."
Hung expressed that the Chinese New Year celebration seemed like a success.
"Many parents came to me and said that their children, from Chinese descent, were born in this country, [so they] never had the chance to feel the atmosphere of a festival the Chinese way," Hung said. "They said that they were so grateful that their [child] was able to enjoy [the culture] with their friends and that it was super special."
Hung plans to make this an annual celebration.
"Everything went super smooth," Hung said. "We were just so thrilled."
About the Contributor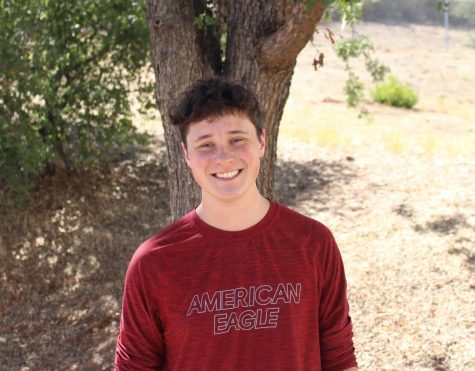 Sam Barney-Gibbs, Ombudsman
Sam Barney-Gibbs joined the Talon in the 2016-2017 school year, and served as the Ombudsman for the 2018-2019 and 2019-2020 school year.