Policy may bring change for class of 2021
Stephens: 'high school should be a time for exploring things you're passionate about and personalizing your education'
A proposal was drafted regarding lowering the necessary credits for graduation, taking classes off-campus for possible graduation credit and elective changes for the class of 2021, and the classes following.
The Oak Park High School Task Force met on Jan. 24 to draft a proposal for possibly accepting credits from online courses and community colleges, which led to proposed changes to the graduation requirements for students. This proposal will be addressed at the March board meeting March 19.
This proposal outlines that the overall credits necessary to graduate would move from 240 credits to 230 credits. Having 240 credits means that — without playing a sport, taking a zero period class or taking summer school — a student must take classes from first through sixth period for all four years of high school. This shift would allow students to fail classes, and make them up in the following school year.
"I'm a strong believer in second chances, so I think it's good that students [would] have room in their schedules to retake classes," Site Council Student Representative and sophomore Anna Stephens wrote to the Talon.
The proposal also states that general elective credits necessary to graduate would move from 55 credits to 60 credits. Also regarding elective credits, Life Skills, technology elective credits and practical skill elective credits would all move into the general elective credits category. Life Skills would not be a mandatory class for graduation, as it would be an elective.
Life skills teacher Chris Meyer said he would prefer the class remain a mandatory credit to graduate.
"I understand on a number of levels why Life Skills would be one of those classes chosen [to be changed into an elective credit]," Meyer said. "But, since I teach the course, I have an invested interest in the course, and I feel that there is a significant value to having it for seniors, especially with the topics we cover, and how the topics we cover can help prepare the students for what they're going to be dealing with once they leave high school."
Meyer also said that the class is complementary to the Life Skills retreat. The retreat would still be an option for seniors, although the class would not be required anymore.
Sophomore Blake Harshfield and Stephens both said they would probably still take Life Skills, even though it may be an elective and not mandatory in order for them to graduate.
"Life Skills is a good class to take for life," Harshfield said.
Furthermore, the proposal reads, "With pre-approval, students may take courses at other institutions that are not taught at OPHS for graduation general elective credits (5 per semester with a max 15 credits per high school career)"
At the moment, students are not allowed to take outside, non-traditional classes for high school credit unless they are for remediation, because the proposal is yet to be voted on. For example, if a student was to take a class over the summer at Moorpark College, those class credits would not go toward their high school graduation. Instead, the student would send two transcripts when applying to colleges, and the credit would go toward their college education.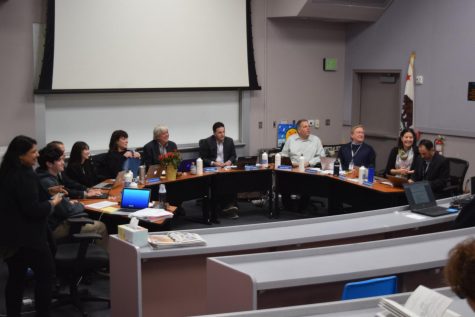 Jay Greenlinger, Oak Park Unified School District Director of Curriculum and Instruction, explained that there are mandatory classes dictated by the state of California, and that Oak Park has added onto that list to create a list of mandatory classes for graduation.
"We do our best to keep high academic standards, but we don't want to run kids into the ground. We don't want them to go to college and be sick of school. So, there's finding that balance, and this can help us do that in terms of lowering the number of credits," Greenlinger said.
As Greenlinger said, Oak Park's technology, practical skill and Life Skills requirements were added by the school, not by the state. This is why the proposal is able to remove these credits.
Sophomore Lindsey Di Conti said that school stress is "an easily avoidable, yet extremely present problem."
"Students push themselves to the very limits, and put their mental health, free time, and social lives to the side," Di Conti said. "I think this [proposal] could help relieve students' stress quite a bit, which is something we really need."
If this proposal is approved, counselors will have to reconstruct all of the advisement information we have posted about graduation in a many different platforms. They will need to change the documents on the high school's website, change how different classes are labeled on Q for class selection and change the graduation tools on Naviance.
In addition to the online documents, the physical brochures and pamphlets for class selection, which are helpful for transfer and District of Choice students, must be changed.
Counselor Randy McLelland said that this proposal is for the class of 2021 since there would not be enough time before course advisement this year in order for it to go into effect for the class of 2020.
"I do not think everybody understands that there's all this behind-the-scenes documentation that goes into the annual course advisement process. The timing of the task force's recommendation was too short to make the necessary changes for next year," McLelland said.
Harshfield said Oak Park is taking a step toward inclusivity by lowering the credits.
"I love that I don't have to focus so much on taking a tech and practical skill elective to graduate. Even though I took my practical already, it gives me so much more room to take things like free periods and study hall," Harshfield said.
About the Contributor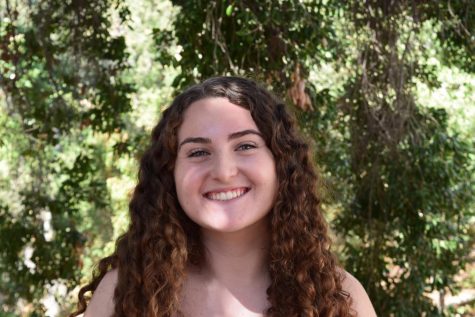 Amanda Lurey, Club Director
Amanda Lurey served as the Talon club director for the 2018-2019 school year and a news editor for the 2017-2018.