Britt Hermes makes a living off the internet
Ex-Naturopathic doctor, popular blogger and Oak Park alumni has practically lived a life straight out of a movie.
Hermes even has her own Wikipedia page.
Britt Hermes is currently an online blogger who vocalizes her disagreements with the process of naturopathy therapy. Naturopathy is the idea that sickness can be treated without the use of drugs. These therapeutic methods usually include change of diet, controlled exercise and daily massages.
"I now understand that naturopaths are defined by their use of unscientific, unproven, and sometimes deadly therapies. I speak out to provide accurate information about naturopathic education, training, and common practices in an effort to protect patients," Hermes wrote to the Talon.
Hermes graduated from Oak Park High School in 2002. She graduated from San Diego State University in 2006 with a bachelor's degree in psychology. Despite already having the necessary credentials to enter the workplace and start a career, Hermes went on to attend school in Bastyr University, and the University of Kiel in Germany where she graduated in 2017.
"I am now completing my PhD in evolutionary genomics from the University of Kiel and the Max Planck Institute for Evolutionary Biology," Hermes wrote.
In addition to researching mammal genetics, Hermes publicly criticizes Naturopathic medicine. She has spoken about her experiences around the world, including in Europe and much of North America. She also does interviews for television, podcasts and radio. Her writings can be found on Forbes Magazine, Science2.0, KevinMD and most prominently her blog, Naturopathic Diaries. Her blog was awarded the Best Blog award in 2016 by Skeptic Magazine and was recently nominated for the John Maddox Prize, a well-known science communication award.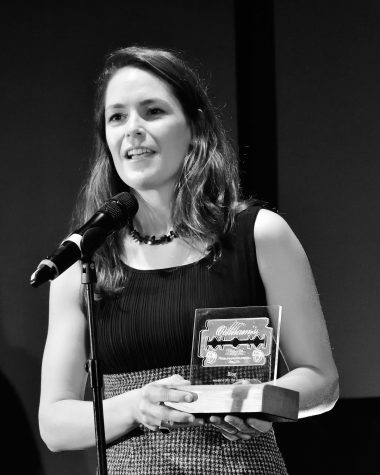 Hermes wrote that she started speaking out against naturopathy after witnessing a crime.
"My former boss had been importing an unapproved medication from Europe and administering it to cancer patients. When I discovered that this medication was not approved or regulated, I quit my job and reported my former boss to the state regulatory board and the Arizona attorney general," Hermes wrote.
Hermes wasn't always so decisive. Hermes specifically remembers playing for the varsity girls' basketball team. In her junior year, her team was the 2001 CIF champions. However, she admits that high school wasn't always full of championships for her.
"High school was a trying time. I remember struggling to balance time between socializing with friends, varsity basketball obligations, part-time work and my studies," Hermes wrote.