Boys' varsity basketball has hopes for next year
Boys' basketball loses to Brentwood in CIF playoffs
Ladies and gentlemen, the Eagle has landed.
The boys' varsity basketball team advanced to CIF playoffs and lost the game to the Brentwood High School Eagles in the Oak Park High School gymnasium Feb. 8.
According to junior and no.5 Mason Postmus, he anticipated a close match from the Brentwood team.
"We expected Brentwood to give a long and hard battle and that's exactly what they came to do," Postmus wrote to the Talon.
Junior and no.11 Jack Zhao wrote to the Talon that he went into the game feeling well-prepared.
"We prepared all week for the game, and we felt confident as a team," Zhao wrote. "We knew Division 1 has some pretty good teams."
Zhao played with a partially torn anterior cruciate ligament (ACL).
"It first happened a year and a half ago but it wasn't too bad after I went through physical therapy," Zhao wrote. "I made the decision not to get surgery right away and just strengthen the muscles around it to keep it stable enough to play the next season."
Despite a few bad plays, junior Makai Richards, no. 55, wrote to the Talon that he felt satisfied with the game.
"I had to have a focused mindset of telling myself to go hard in every play and just play my game and try to win for my teammates," Richards wrote. "I felt like I played pretty decent."
Richards wrote that he hopes to lead the team to victory next season alongside Zhao and junior Clark Slajchert.
"We are going to bounce back by really trying to go strong into the next season and the pre-tournaments and see if we could go undefeated like last year with my brother [Zeke Richards], Riley [Battin] and Wes [Slajchert]," Richards wrote.
About the Writer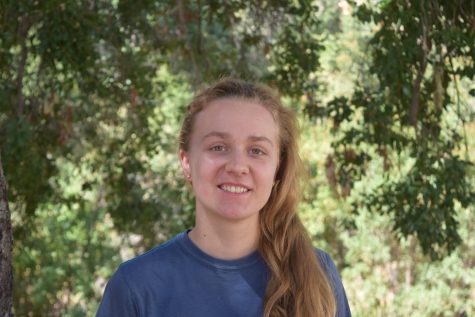 Katya Kiseleva, News Editor
Katya Kiseleva is a senior at Oak Park High School. She is currently one of the 2018-19 News Editors.