2,500 mile trek north
Rain brings millions of butterflies to Southern California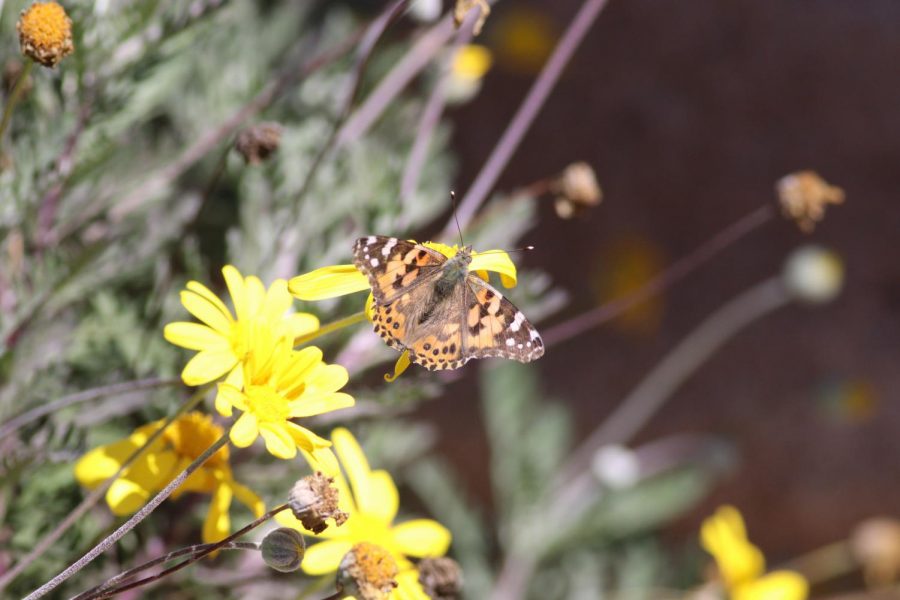 Climate change, loss of open spaces, growing use of pesticides and dry weather has left the butterfly populations passing through Southern California dwindling for the past decade. But one thing has brought millions of painted ladies flurrying back in March 2019: rain.
Specifically, rain in the desert. New flowers and plant growth around southwestern North America is so abundant this year, it can be seen from space.
To give perspective, a reported 2.47 inches of rain fell Valentine's Day in Palm Springs, CA. February 14 marked the wettest February day on record for the city, with more than 40 percent of its average annual rainfall occurring in 8 hours, according to AccuWeather.
"The more plants, the more butterflies," Arthur M. Shapiro, a professor of evolution and ecology at the University of California, Davis, said to the New York Times. "So any year you have a real big bloom in the desert is potentially a big year for painted ladies."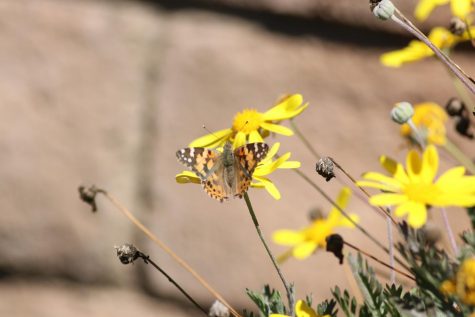 Painted ladies travel annually from Mexico and Southern California to the Pacific Northwest at 25 miles per hour, landing in Oregon, Washington and beyond. According to the Los Angeles Times, the migrating butterflies fly hundreds of miles without stopping thanks to a supply of yellow abdominal fat from when they were caterpillars.
"They migrate to the north as there are longer days with warmer temperatures to breed but then migrate south to give birth to their young as it has food for the caterpillars and that the butterflies cannot tolerate the cold," senior Cameron Tescher said.
When Tescher first noticed the painted ladies fluttering through Oak Park High School on March 15, he said he "was thrilled."
"I never seen such a majestic moment to observing such an abundant number of butterflies. It encouraged me to learn more about the butterflies and even to spend time observing and photographing them like I do to birds," Tescher said.
Tescher, an avid birder and budding environmentalist, said he was inspired: "it further influences my passion in a future major in an ecological related field as it brings forth my passion in the animals in our ecosystem."
"It allows us to bring ourselves together and find ways how we can protect these species as well as other insects and even animal species from reducing carbon emissions, being conscious of how we throw away our waste, planting native vegetation, etc.," Tescher said.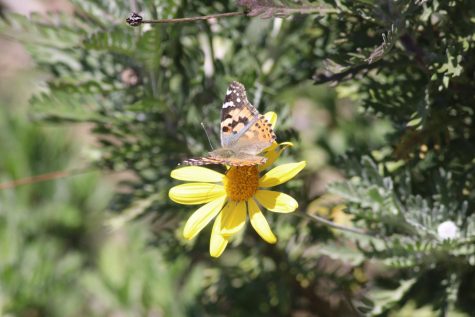 Painted ladies are found on every continent except South Africa and Antarctica, according to National Geographic. One could say they are part of hundreds of communities worldwide.
"I feel that such an event all connected us as a community in observing what nature truly has to offer," Tescher said. "Everyone was pointing at the butterflies in the sky and observing the migration and it connected us as one as we observe the true beauty of nature." 
About the Contributor
Olivia Buccieri, Editor-in-Chief
Olivia Buccieri served as print editor-in-chief during the 2018-2019 school year, was the 2017-2018 features editor, and senior staff writer for her sophomore...