ASB holds first ever dodgeball tournament for rally week
Team Jake Sease takes home the prize
Hang on for a minute...we're trying to find some more stories you might like.
Dodgeballs were flying during the first-ever Oak Park High School dodgeball tournament.
From March 5–6, the Associated Student Body held a dodgeball tournament. Students were given the opportunity to enter the tournament in teams of five students with a submission price of $10. The winning team received a cash prize.
"We chose to do a dodgeball tournament because we thought it would be something fun everyone could participate in, and it would be a fun way to get everyone to bond and have some fun," senior and ASB Vice President Cade Creason said.
The idea of dodgeball is believed to have originated from a similar game in Africa. Dodgeball is played around the world with many different variations. For those who love dodgeball there is a National Dodgeball League that play in official leagues.
Junior Michael Holcomb was one of the students who decided to jump on the opportunity to play high school dodgeball.
"It was super intense and fun to play in," Holcomb wrote to the Talon. " I would definitely do one again."
Holcomb, along with senior Jake Sease, junior Matt Mori, senior Jacob Moss and senior Mak Prushan were part of "Team Jake Sease." Their team won the tournament.
"I was hesitant at first and nervous," Mori wrote to the Talon. "As the games continued, I began to find more joy in the games to come."
Mori wrote that he was surprised to win because entering the tournament winning was not something he thought would happen.
"Winning the whole entire [tournament] didn't really cross my mind," Mori wrote. "It was just a 'what if" at the time."
The tournament ran smoothly according to Creason.
"I love watching everyone get super hyped for cheering on their teams and their friends, and everyone has the opportunity to have some fun and participate," Creason said.
Creason said he came up with the idea for lunchtime activities, although all of ASB collectively decides on which activity to do based on which they believe would be most successful.
According to students who participated, they enjoyed playing and felt it helped to build team spirit.
"I think the purpose of the game was to build up hype for the [third] rally and also [to] put on an event that was fun for the students," Holcomb wrote.
Creason believes ASB will continue to do this in the future
"I think ASB will do another dodgeball tournament, as well as others like badminton for both rallies and school spirit," Creason said.

About the Contributor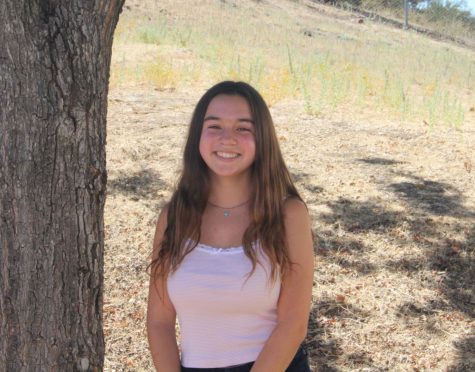 Emily Francis, News Editor
Emily Francis is a junior at Oak Park High School. She is currently one of the 2019-20 News Editors, served as one of the 2018-19 News Editors and was...