The Beakon: activism in journalism
We've heard of "12 Angry Men," but have you heard of 10 angry journalists? Well, not really angry, but passionately heated for issues we care about.
After packing into two white suburbans and driving four hours (with cruel traffic) to Anaheim, California, we Talon members arrived at a conference that has changed our outlook on journalism at our newspaper.
At the 2019 JEA/NSPA conference, we were introduced to Sonia Nazario: journalist, two-time Pulitzer Prize winner and immigration activist.
Traveling to Mexico and Central America in 2005, Nazario followed the journey of unaccompanied minor immigrants from as far south as Colombia and as young as seven, who were making the treacherous trek to safety in America.
Nazario didn't just tell the story. She followed the path, rode the trains and experienced the story. She immersed herself in the narratives, and thus, she immersed the reader in her reporting, moving them to action.
Though Nazario got her start as a feature reporter, she would later write as a social activist: advocacy journalism.
In her featured speech, Nazario spent time explaining how after years of hard-news reporting, she felt the need to act. She left immersion news and feature writing and moved to activism and advocacy journalism, a type of opinion writing.
For many of us, we were met with a new outlook on journalism. Some of us had tears rolling down our cheeks, others sat on the edge of their seats and many of us were taking notes with our hearts and minds full.
Advocacy journalism became a new ideal: something to expand at the Talon and in our little journalism world.
Advocacy journalism isn't just reporting events: one must combine facts and well-researched stories or events to inspire change and educate readers.
Interested? See Nazario's most recent opinion piece 'Someone's always trying to kill you,' where she describes the horrific circumstances of Honduran women being murdered to urge Americans to do something about the border debate, reaching out to the American people and the American government: the epitome of advocacy journalism.
Later in our convention to-do's was to take part in California State Senator Henry Stern's conversational session.
Not only did Stern introduce himself to each one of us individually, shaking each of our anxious hands, but also spearheaded a conversation on young writers using journalism as a platform for action.
He opened up the conversation to all of the eager journalists in the room (the Talon kids all in the front rows, of course). We can find, as Stern put it, "some anchor in your community. To me, it looks like smart people writing."
We plan to transfer what we learned about design, perfecting our writing, mindfulness leadership and activism to improve our newsroom, and if we can, to be the voice for the otherwise voiceless.
You, our readers, are capable of improving the world you live in through activism and advocacy, as well.
And one of the best ways to do so is to join the Talon, write about something you are passionate about and change the narrative of your paper, community and world.

About the Writers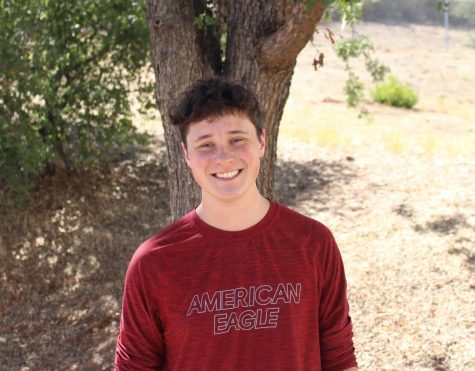 Sam Barney-Gibbs, Graduated Ombudsman
Sam Barney-Gibbs joined the Talon in the 2016-2017 school year, and served as the Ombudsman for the 2018-2019 and 2019-2020 school year.
Olivia Buccieri, Graduated Editor-in-Chief
Olivia Buccieri served as print editor-in-chief during the 2018-2019 school year, was the 2017-2018 features editor, and senior staff writer for her sophomore...