Erin Dotson to play lacrosse at Saint Mary's College of Notre Dame
Chris Dotson: 'I couldn't be prouder'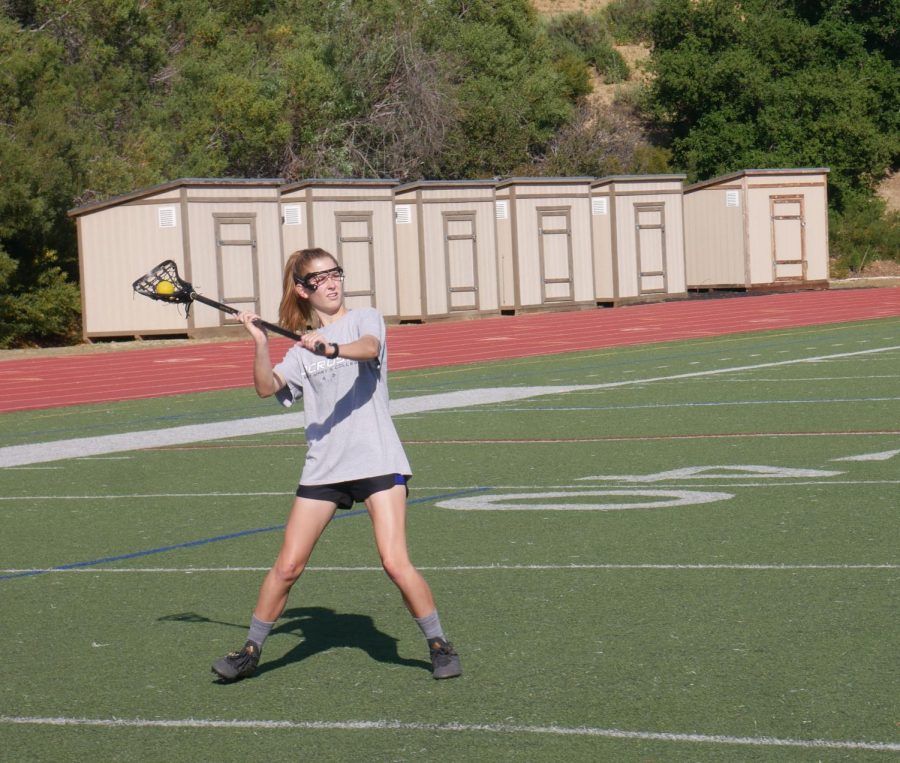 Senior Erin Dotson moved from the East coast to the West coast her sophomore year in high school and will be moving to the midwest to attend Saint Mary's College of Notre Dame in Indiana to pursue lacrosse.
Erin Dotson has played lacrosse for about 13 years and plays mid-field. She was on junior varsity during her freshman year in Maryland at Leonardtown High School and has been on varsity since her sophomore year at Oak Park High School. She is currently one of the four varsity team captains.
"I play mid-field because I am a very fast athlete and I can have quick spurts of energy," Dotson said. "I'm able to play both offense and defense and make plays on both ends of the field."
Senior Livi Fagnani, another girls' varsity lacrosse captain, also plays mid-field. She refers to herself and Dotson as the "dynamic duo."
"We have this eye contact thing where if we just look up at each other we're like 'Yeah, we got it. We're fine.' We kind of have telepathic waves," Fagnani said. "We just gel on the field."
Fagnani will join Dotson at Saint Mary's College of Notre Dame in the fall 2019.
"Going to Saint Mary's is the best option for her because she can play a lot and she can also get her childhood dream of going to Notre Dame, even if it just means taking a few classes there," Fagnani said.
Going to Notre Dame has been a dream of Dotson's since she was a kid.
"My dad went to Notre Dame, so I've always wanted to go back there. My family is moving back to Pennsylvania when I go to college, so it will only be a five hour drive," Dotson said.
Girls' lacrosse head coach Chris Dotson is Erin Dotson's coach and father, and has been coaching lacrosse for four years. He coached for two years in Maryland, and this is his second year as a lacrosse coach at OPHS.
"Saint Mary's is such a perfect fit for Erin, and after she visited the campus she knew that's where she wanted to go," Chris Dotson wrote to the Talon. "It allows her the opportunity to play lacrosse in college, which was definitely one of her goals, but also the chance to enjoy the benefits of a small school education at Saint Mary's, while still having access to Notre Dame right across the street. It really is the ideal situation for her."
Chris Dotson described coaching at OPHS as a blessing, and also wrote, "I couldn't be prouder."
"Erin is having a fantastic senior year on the lacrosse field. I'm most proud of how unselfish she is as a player, always working to get her teammates involved," Chris Dotson wrote. "A lot of times I'm harder on Erin than anyone else on the team, but I think she's come to realize I'm just trying to push her to her absolute limits as an athlete."
Erin Dotson is planning on studying kinesiology (the study of the mechanics of body movements) at Saint Mary's. In order to further herself in the field of kinesiology, she has taken Sports Medicine at OPHS and is currently in Anatomy and Physiology.
"I have always been an athlete. Being athletic — learning about bones, muscles and movement — I thought some type of athletic training, coaching, chiropractic physical therapy… would be the best profession for me to go into," Erin Dotson said.
She said that the OPHS girls' lacrosse program is like a family.
"It's an aggressive and fun sport, but we're all just out having fun and hanging out a lot," Erin Dotson said.
About the Writer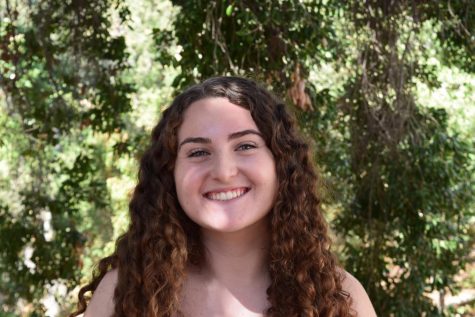 Amanda Lurey, Club Director
Amanda Lurey served as the Talon club director for the 2018-2019 school year and a news editor for the 2017-2018.