Huffing, puffing to the end
Juniors triumphant at Powderpuff 2019
The junior girls took the win in Powderpuff's 2019 game, beating the senior girls 26-0 May 3, amid rumors that this may be the last Powderpuff game at Oak Park High School.
Powderpuff is a school-run girls' flag football game that gives girls the opportunity to play football in the spring. As is tradition, boys from the football team volunteered and coached the female players in preparation for the game.
"I was really looking forward to coaching against some of my friends on the senior coaching staff," junior Michael Holcomb wrote to the Talon.
Practicing two weeks prior to the game, the coaches focused on teaching the players their basic positions and strategies for on the field.
"We're going to work hard [and] be a lot more aggressive this year and a lot more run-heavy," coach and senior Jacob Moss said.
For the senior players, this was their second year being involved in the competition. Part-time powderpuff coach and senior Cole McCreary explained that last year the foundation was built because many of the players were unfamiliar with the rules of the game.
"Now that they have this experience, we can build upon it and make better plays," McCreary said. "Also, we know what works and what doesn't."
The senior coaches' goal was to get the players and excited and ready for the game.
"The biggest strength is everybody is fired up to play and ready to go out and be aggressive. The biggest weakness is sometimes we lose focus at practice, but everybody does a little. You have to have some fun," McCreary said.
Juniors Paige Lewis and Reese Wallace played in this years' Powderpuff game. Lewis played kicker, tight end, wide receiver and defensive line and Wallace played wide receiver and kick returner.
"I chose to play Powderpuff because I absolutely love sports and I've always wanted to try football, but I'm small and I would never have gotten the chance to play in a game, so this was finally my chance to play," Lewis wrote to the Talon.
Powderpuff also gives players the opportunity to meet new people at the school who they may not have known before.
"The best part was all of us being totally different and not talking before, then joining this team and getting to work with the girls we didn't know. We love each other now," Wallace wrote to the Talon.
Just like any sport, things get intense on the field, according to both Lewis and Wallace.
"Don't talk back to all the dirty talk going on when you're playing. Just prove that you're better. Actions [speak] louder than words," Wallace wrote.
Principal Kevin Buchanan addressed recent rumors in regards to potentially canceling Powderpuff for future years at OPHS.
"We haven't canceled Powderpuff," Buchanan said. "We are looking at the Powderpuff game to make sure it's compliant with all the board policies and all the rules, and making sure that students are safe and that it's conducted and coached under the correct supervision."
According to Buchanan, some schools locally and nationally have canceled Powderpuff because of the challenges that the game presents in terms of safety and liability. OPHS administration wants to make sure that liability and compliance issues are addressed. If adjustments can be made, they believe that Powderpuff can continue.
"Before people start generating petitions and assuming it's going to be a certain way, maybe we should talk. We're going to set up a committee and see how we can move forward," Buchanan said.
About the Contributors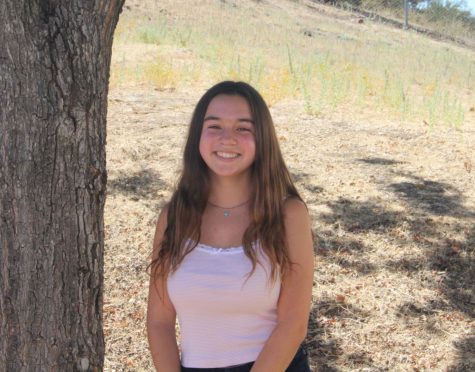 Emily Francis, News Editor
Emily Francis is a junior at Oak Park High School. She is currently one of the 2019-20 News Editors, served as one of the 2018-19 News Editors and was...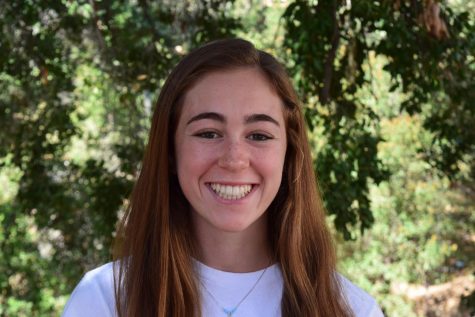 Sarah Levy, Senior Staff Writer
Sarah Levy was a staff writer for the 2018-2019 school year.