Santa Barbara City College is where it's at – for Jackson Torgrove at least
Torgove will transfer after two years
Senior Jackson Torgove is going to Santa Barbara City College this fall, where at least 10 other Oak Parkians will join him. He is planning on doing two years at SBCC and transferring to the University of California, Santa Barbara. He is still unsure about what he would like to study. Torgove will be living in Isla Vista in off-campus housing during his two years at SBCC.
Torgove's zodiac sign is Pisces and his favorite color is blue. In his opinion, the best type of cheese is cheddar cheese.
Why did you choose SBCC over Moorpark College?
It's a beautiful location. I just want to kind of escape this area.
What are some perks on going to SBCC rather than going straight into a four year?
Well, it's definitely cheaper. And it gives more time to figure out what I want to do for my major and not waste years at a more expensive college.
What is your spirit animal and why?
Justin Jordan with frosted tips [dyed hair] because it's one of the funniest things I've ever seen.
What is something that you'll miss when you leave Oak Park?
Breakfast Cafe [because] all those rough Sunday mornings.
What are your thoughts on pineapple on pizza?
Pineapple belongs at the bottom of the sea, not on pizza.
What's better: Netflix or Hulu?
Netflix is better because it has "The Office" and "Planet Earth 2."
What's your favorite kind of dog?
Snoop Dogg
Do you like Goldfish or Cheez-Its better?
Goldfish is superior because nothing can top flavor blasted goldfish. That's a GOAT level snack.
About the Contributor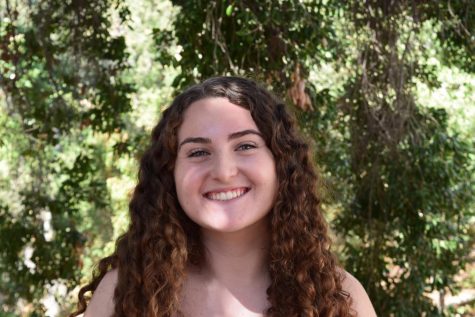 Amanda Lurey, Club Director
Amanda Lurey served as the Talon club director for the 2018-2019 school year and a news editor for the 2017-2018.