'Arsenic and Old Lace' highlights graduating talents
Play set in 1940s brought to 2019
"Arsenic and Old Lace," a play by American playwright Joseph Kesselring about two elderly women who murder people out of pity, was performed as this year's senior spotlight production April 25-27.
Each year, the third and final drama production is directed and produced by students. Drama Club adviser Allan Hunt simply took on a supervising role, while senior Navya Hari directed the show.
Hari, president of the International Thespian Society and vice-president of Drama Club, mentioned that her love of this play came from a trip to San Jose.
"A couple years back, I went to San Jose to visit my aunt and uncle, and they played my first black and white movie. It was called 'Arsenic and Old Lace' and that's the first playbook I ever bought," Hari said. "They wrote in my playbook 'I'd really like to see you do this play.' Ever since then, I've wanted to do this play. It's a really good comedy."
Hunt referred to "Arsenic and Old Lace" as "one of those comedies that is so ridiculously funny and silly."
Senior Riley Ellington's favorite part of the play was when senior Alex Labrecque, who played Teddy, kept running of the stairs screaming "Charge!" She said that the play "was very well put together."
Drama Club president and senior Jeremy Orriss played Mortimer Brewster, the nephew of Martha Brewster and Abby Brewster, in "Arsenic and Old Lace."
"The drama department is very special to me," Orriss said. "I've been in it for four years and it'll definitely be weird not having it in my life."
This was stage manager and senior Sam Hollander's first time performing, as he is usually just involved with crew. He played Lieutenant Roony.
"I chose to be a part of the show for two reasons. One being that it was my last show and I had nothing to lose. The other being that I wanted to try something new with my friends," Hollander wrote to the Talon. "Being on stage, I had a lot of fun and enjoyed being able to act alongside my peers."
About the Contributor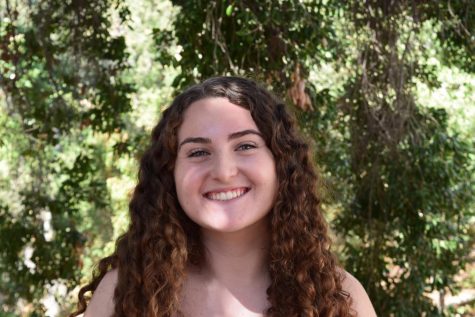 Amanda Lurey, Club Director
Amanda Lurey served as the Talon club director for the 2018-2019 school year and a news editor for the 2017-2018.