Water Assassins stopped after incidents that impact students, community
Buchanan: 'If you conduct the game within the rules and in a way that doesn't alarm the community or disrupt school, we will have no reason to intervene'
Water Assassins is a game played by seniors during the end of their senior year. Students are given "targets" and their goal is to squirt as many subjects with water to get them out. Water Assassins is completely student-run and is not a school-sponsored activity. However, after a few incidents this year the administration stepped in.
The administration and the organizers of this years' game agreed that the game was causing too many problems and decided to stop it.
"This year, it did impact the school and the community as well, as the game got close to end, we received several complaints that community members had become very frightened," Principal Kevin Buchanan explained in a video announcement.
According to Buchanan, if Water Assassins is played on campus grounds and impacts student safety, the administration must respond accordingly.
"If I get complaints from the community or the police, like I did this year, we will take action to end the game," Buchanan wrote.
Junior Luka Sarac wrote a petition on Change.org to "bring back Mr. Eagle, [the] Life Skills Retreat, Powderpuff, and Water Assassins." Sarac wrote to the Talon that he was looking forward to Water Assassins next year because the traditionalized activity is fun, competitive and played alongside friends and fellow classmates.
"The best part of having these activities is the enjoyment of playing them," Sarac wrote. "Oak Park is a very hard school and having these activities makes our high school experience fun and exciting."
Other local high schools like Agoura High School and Westlake High School participate in Water Assassins also as a non-school-sponsored senior activity. Sarac wrote that he hopes Water Assassins continues in the long run.
"The future of this game is in your hands," Buchanan wrote. "If you conduct the game within the rules and in a way that doesn't alarm the community or disrupt school, we will have no reason to intervene."
About the Writer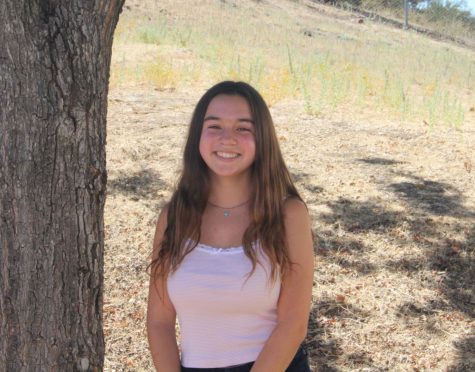 Emily Francis, News Editor
Emily Francis is a junior at Oak Park High School. She is currently one of the 2019-20 News Editors, served as one of the 2018-19 News Editors and was...