Students perform at Five07 Coffee Bar and Eatery
Five07: "The intersection of community, art, music, food and drink"
Every first Saturday of the month, the local Five07 Coffee Bar and Eatery hosts an open mic night for student performers. Oak Park High School students who attend include seniors Gaby Senderov, Samantha Heller, Arielle Markowicz and Vaishnavi Ramprasad.
"Me and my friend Arielle Markowicz, we wanted to just jam. She took me to Five07 one time before and I really liked the vibe of the place. It's very hip, very cozy. They have a lot of good food there, so that was also a plus," Senderov said.
Senderov, Heller, Markowicz and Ramprasad called themselves "Wildflowers."
"I think [Markowicz] just liked the name, but I like to think it holds a significance. After a fire, flowers start to grow, and you can see in the hills: wildflowers. I thought it was cool," Senderov said.
According to Ramprasad, the experience of performing was nostalgic.
"It was really fun because it brought [back] memories of singing Indian music and performing. It was just nice to get back on the stage," Ramprasad said. "It was really a chill environment, so it wasn't really nerve-wracking or anything. It was just friends having a good time singing out loud in a cafe. It was nice."
Many Oak Park community members came to support the performing students.
"We had a lot of friends show up, which was really nice too. Dr. Anderson showed up and it was really chill. I think that was to the second show that we did, which was the one with Vaishnavi," Senderov said.
Heller mostly performed original songs and sets including "Red Rose," "Design," "Heat" and "Stop," many of which can be found on her social media accounts.
"It impacted my life by introducing me to other artists in the area and creating a safe, supportive community for artists," Heller wrote to the Talon.
About the Writer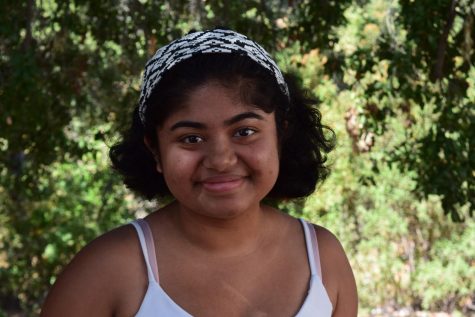 Atmika Iyer, Editor-in-Chief
Atmika Iyer joined the Talon in the 2016-2017 school year as a staff writer and continued for the 2017-2018 school year. She became the Opinion Editor...