Cam Fouts given Scholar Athlete award
Oak Park football player recognized nationally
Senior Cam Fouts has been playing football for the majority of his life and has been recognized nationally through winning the Scholar Athlete award from the National Football Foundation.
"I feel good about my accomplishment and so does my family. My mom and sister are really supportive and proud of me," Fouts said.
Fouts, nicknamed by his family and friends as "QB Cam," has played quarterback throughout his high school career. He attended Oaks Christian High School as a freshman and sophomore, switched to Westlake High School as a junior and finished at Oak Park High School for his senior year as the starting quarterback. He has focused on getting recruited to play at the college level since his junior year.
"I got an email from Ivy League schools but they got filled up from the groomer," said Fouts. "After that, I got six Division III offers, but I didn't want to go to a Division III school."
Fouts has worked hard to achieve many of his goals in his athletic career and is planning to continue his football career at Ventura County College in the fall of 2019 according to Cam.
"[Ventura County College] is one of the top 10 [junior colleges] in the nation and does a really good job at getting guys out, so I'm going to go there and they're going to help me transfer," Fouts said. "I am planning on playing there and then the NFL is the end goal."
About the Writer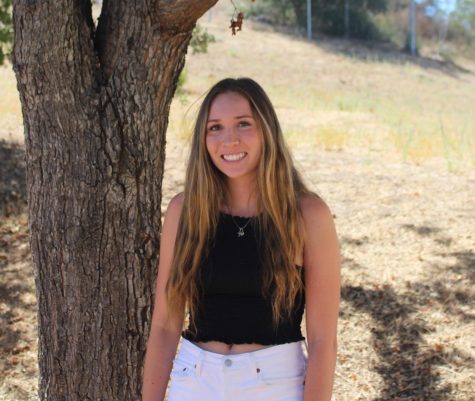 Brooke Yungfleisch, Senior Staff Writer
Brooke Yungfleisch served as a Senior Staff Writer for the 2019-20 school year.