Lights for Liberty face darkness
Protests oppose ICE raids
Hang on for a minute...we're trying to find some more stories you might like.
On July 12, hundreds of protesters joined together in Camarillo to march with Lights for Liberty. The organization is dedicated to human rights advocacy and its mission is to end human detention camps. This was a nationwide protest opposing migrant detention facilities and immigrant raids planned by the federal government. 
The protest occurred outside the federal offices of the Immigration and Customs Enforcement offices at 770 Paseo Camarillo. Groups came from all over Ventura County to the protest, which was one of more than 700 similar events across the country.
The main individuals who helped plan this protest were Simi Valley City Council Member, Ruth Luevanos, and Family Selection Chair of Habitat for Humanity, Julie Diaz Martinez. An additional helping member was Oak Park Alumna Kimia Mohebi, the Assembly District Delegate for the 44th District of California for the California Democratic Party.
"I'm passionate about immigration because I'm an immigrant; my mom moved here from Germany when I was a kid and I understand the pain brought about by leaving the only culture and place you've ever known to start a new life out of necessity and survival," Mohebi said.
Sophomore Madison Alexander recounted a personal story, one involving her caretaker. Her caretaker was living in the United States illegally to evade a dangerous situation in Mexico. She helped raise Madison for the first 8 years of her life.
"She was like a mother to me," Alexander stated. "When I found out she was potentially going to be deported I was heartbroken."
The caretaker worked in the U.S. for 30 years, but it has been 10 months since Alexander has received any contact from them.
"We tried to help the best we could, we haven't heard from [them] since around November," Alexander said.
When the sun set around 8:00 p.m., the protest moved around the street as the march itself began. A flood of posters depicting children in cages and sketched Statues of Liberty painted the scene.
If this was a single protest out of more than 700, what else defines the organization Lights for Liberty: A Vigil to End Human Concentration Camps? The organization was founded by Elizabeth McLaughlin, an attorney and CEO of the Gaia project, an organization focused on advancing new models of leadership for women. 
The weekend of July 12 was the date to protest as it was the stepping stone to the time frame of a massive nationwide Immigrations and Customs Enforcement (ICE) raid. Recently, ICE agents raided places of work in Mississippi. There were 680 people arrested, making the raid the largest single-state immigration enforcement action in all of U.S. history.
According to the Washington Post, "The Trump administration has been openly stepping up pressure on the nearly 11 million immigrants believed to be in the United States illegally, threatening mass arrests of families who have arrived recently as part of an effort to deter migrants from coming to the country." This marks the tumultuous story of a family separation crisis. 
A four-year-old child, named Luna, was separated from her father for nearly 10 months before they were reunified in Guatemala on Sept. 28. For the children still in care awaiting reunification, the median length of detention so far is 154 days — more than five months. Some have been in detention as long as a year. 
About the Contributors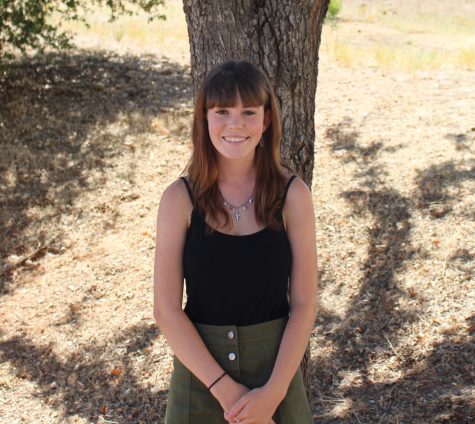 Ellie Hand, Digital Media Manager
Ellie Hand is a sophomore at Oak Park High School. She is currently the 2019-20 Digital Media Manager and served as the Digital Media Manager for the 2018-19...