Surveys for the Future
Students and faculty of Oak Park High School took a survey during third period on Oct. 8. The survey was released by SSA, Safe School Ambassadors. It is a group of students from all grade levels as well as counselors, teachers, the school psychologist and a technology district representative working together to ensure student well-being by addressing bullying and mistreatment.
Jenny Charrett, the counselor in charge of the program, has changed the focus to be on connection, care and safety, and finding a way to blend these three things. There is a Safe Kids Task Force through the district that all the counselors are part of and the conversation is centered around what is impacting students and the effects of issues on students. Furthermore, the task force establishes guidelines to best support the needs of the school community.
"We ran the two separate student and teacher surveys to understand both perspectives of the things each group are seeing and experiencing that are potentially negatively impacting the learning environment," Charrett said. "We know if students feel disengaged from school and are seeing and/or experiencing negative behaviors such as isolation, substance abuse, meaning or harassing behavior online, they are going to be less successful at school and at further risk of issues like depression and unhealthy behaviors."
The data from the survey will be used to create educational initiatives about issues occurring on campus in order to improve care and safety of students.
About the Writer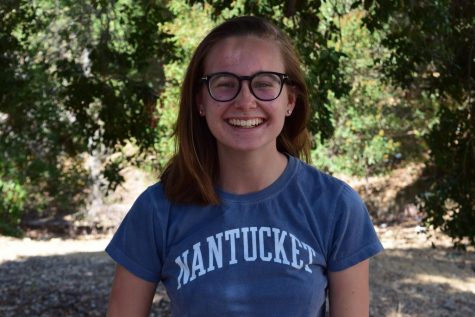 Alex Goldbeck, Editor-in-Chief
Alex Goldbeck joined the Talon in the 2016-2017 school year as a staff writer and became the Opinion Editor for the 2017-2018 school year. She became the...