VC Alerts system installed for community emergencies, power outages
Program notifies citizens of potential danger in county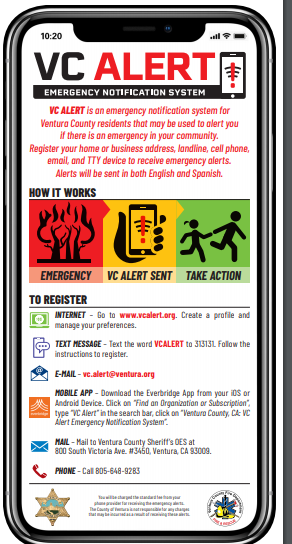 To prepare for an emergency, some people pack supplies like flashlights, personal documents and non-perishable food. For residents of Ventura County, a digital tool can now be added to the list: the VC Alerts program.  
VC Alerts is a free notification system set up by the Ventura County Sheriff's Office of Emergency Services. When a threat arises, the system sends out information to the community, allowing individuals to quickly take action.
The program's database automatically contacts all landline telephone numbers provided by AT&T or Frontier, although citizens can also register online using their email addresses or cell phone numbers.
"[The system] can contact thousands of residents instantly," Ready Ventura County, VC Alert's website, states.
As power outages swept across the state of California, and may continue to, VC Alerts can be utilized.
Recently, electric companies like PG&E and Southern California Edison made the decision to shut down power in certain regions to prevent wildfires from arising. Utility lines are known to easily set aflame, and its probability of catching fire rises as the Santa Ana wind speeds increase. 
The National Weather Service announced a red-flag warning for Ventura County on Thursday, Oct. 9. That same day, Southern California Edison, the company that supplies Ventura County's electricity, warned that they may shut off power for 20,000 citizens in the region.
Southern California Edison plans on notifying residents about power outages through VC Alerts, according to a notice on ParentSquare. The post stated that the district, as well as Oak Park High School, would close if the power was indeed cut, and asked readers to take precautions in case of this emergency.
"As always, the safety of our students is our first priority," Superintendent Dr. Tony Knight and Director of Student Support and School Safety Stew McGugan wrote in the note.
At Oak Park High School, the idea of a possible power outage is provoking conversation.
"It's definitely surprising that [the electric companies are] doing something this drastic," junior Benicia Jude said.
Jude installed VC Alerts to give her news on the Woolsey Fire, but she does not plan on using it for updates on the power outages.
"I feel like VC Alerts isn't the most dependable source," Jude said. "For the Woolsey Fire, we only got notifications through VC Alerts 3 hours after the fire was burning our neighborhood down — which obviously wasn't very helpful at all."
Other people see VC Alerts as a more beneficial source, like freshman Valentina Humig. She is enrolled in Oak Park High School's CERT class, where the notification system has been mentioned multiple times.
"VC Alerts is a great thing, and everyone should have it," Humig said. "Especially for people who live in this area, where fires always occur."
Although VC Alerts began in January of 2012, it does not appear to be used by the majority of the public. When the Thomas Fire struck in 2017, only a third of residents within the evacuation areas had signed up for the alerts. 
On Oct. 10, VC Alert notifications were sent out to 53,000 residents identified at risk for power outages.
"It is important for residents not to rely on VC Alert emergency notifications as their only means of emergency information," their website explained. "The system may be used in conjunction with information provided to the media, directions given by emergency responders, and information posted on [the] official city, county and government websites."
About the Writers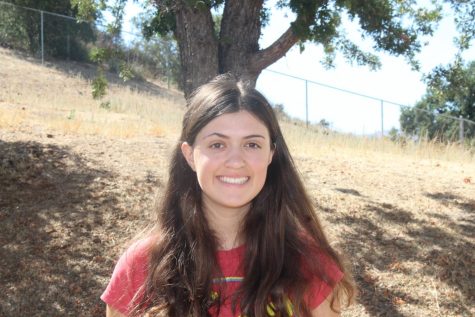 Shoshana Medved, Public Relations Manager
Shoshana Medved served as the Public Relations Manager for the 2019-20 school year.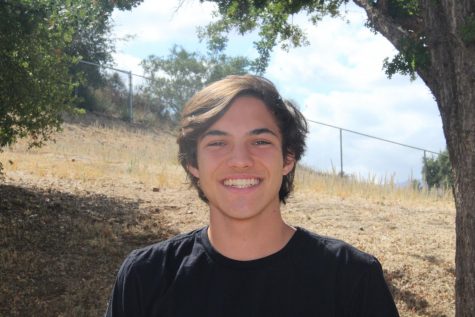 Preston Green, Senior Staff Writer
Preston Green served as a senior staff writer for the 2019-20 school year.