Surprise, surprise, it actually rained
2019 still abnormally dry in California
On Thanksgiving, Nov. 28, weather forecasts showed rain moving in with a high of 50 degrees and about two inches of rain.
Many people, like normal when rain is forecasted in Southern California, did not believe that rain would actually be hitting the ground. Much to their surprise, the storm came in and it rained through Saturday evening.
While that was a surprise for many, people were even more surprised when the forecast came true again. On Dec. 3, there was a 60 percent chance of rain through the next morning. Traffic collisions, big sweaters and rain boots showed Californians were ready for the big winter storm.
The last storm dumped 2.12 inches in Los Angeles, more rain than the city has seen in a single month since 2011. However, meteorologists say that this does not forecast the whole winter. As in 2012, the winter can become dry again.
"We may start off wet and then dry out or start off dry and then see rain," Tom Fisher, a meteorologist with the National Weather Service in Oxnard said to the Los Angeles Times. "It doesn't beget a pattern for the entire winter."
And yes, while it seems the Golden State has been getting wetter, there are still regions of the state that are abnormally dry. These areas include part of Orange, Riverside and San Diego County, according to NBC News. 
Even though in recent times, the forecasts have actually been accurate, many still believe that the big storms and rain will not actually come to Southern California. 
"I say it won't be [raining]," junior Michael Golden said.
Some are still suspicious of the forecasts for future weeks and even the rain through Saturday, but it will not stop Californians from wearing the big coats and sweaters like it is a Nor'easter. 
About the Contributor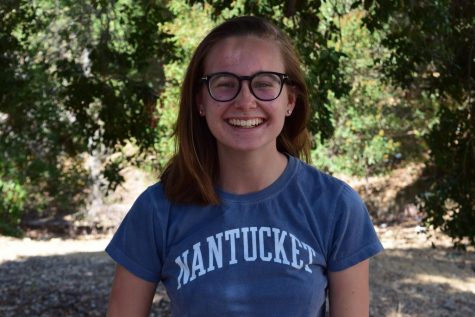 Alex Goldbeck, Graduated Editor-in-Chief
Alex Goldbeck joined the Talon in the 2016-2017 school year as a staff writer and became the Opinion Editor for the 2017-2018 school year. She became the...