2019's awards contenders
A headstart on the hottest movies of the year
The Oscars are always a hot topic in the film community towards the end of the year. For me, they have been increasingly frustrating in the past few years as the Academy usually have awarded what I consider to be cliched and predictable films.
I am hoping with the huge variety of award contenders this year that they will take some risks with their nominations. The Oscars are not airing until Feb. 9, so it is still pretty early to predict the nominations. But that doesn't mean I can't try.
Starting the awards season off toward the end of the summer was: "Once Upon A Time … In Hollywood." The Oscars always love movies about Hollywood — and it is literally in the title of this movie. The always reliable Quentin Tarantino supplied audiences with a character study that explored all aspects of 1969 Los Angeles. It really took its time developing a variety of characters and storylines, and its shocking ending provided a welcoming and refreshing change of history.
Another great movie that explored alternate history is Taika Waititi's "Jojo Rabbit." I haven't seen a movie that balanced comedy and drama so well, constantly making you laugh one second and cry the next. The performances were all hilarious and perfectly over-the-top. Although I found the themes to be slightly weak, I would love a unique movie like this one to be recognized by the Academy.
As usual, there was the slew of biographical films which, when analyzing past nominations, have a knack of impressing Academy voters. "Rocketman" exemplifies everything refreshing and original you can do with biopics nowadays. A genre like the music biopic which I have been sick of lately was made so great with the surreal, musically-spirited approach that this movie pursued. It definitely had the biggest and brightest imagination of any film this year.
On the other hand, there was "Ford v. Ferrari" which did not have the amount of imagination and drive of "Rocketman," but made up for it in other ways. Unfortunately, Christian Bale and Matt Damon's great performances are paired with some pretty cliche and typical writing. But what makes this movie is the racing scenes — which, in my opinion, are the best ever put to screen. They are incredibly tense and almost completely practical. Only if the rest of the movie was that great, it could've been one of the best of the year.
Finally, there is the most confounding and amazing film of the year, "The Lighthouse." This film is not nearly accessible enough for Academy voters but I have my fingers crossed that Robert Pattinson and Willem Dafoe will be recognized for their once-in-a-lifetime performances. This film is incredibly unique, having been shot in black-and-white film and including a mind-bending non-linear storyline.
This is the biggest problem for me about awards shows like the Oscars. They are afraid to recognize films like "The Lighthouse," which do not appeal to a general mass audience. This movie is full of more ambition and risk than any other movie I have seen in the last several years, and I wish it could get as much recognition as it deserves.
There are still many movies I have yet to see this year that I am looking forward to such as "1917," "Parasite," "Waves" and more. My main hope is that the Oscars tread over their precedent boundaries this year and avoid awarding predictable and bland films like they did last year.
About the Contributor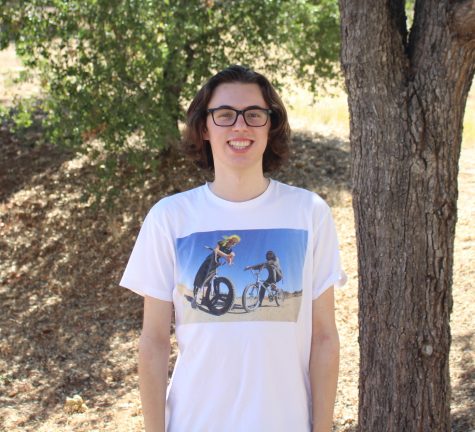 Sawyer Nicoll, Photo Editor
Sawyer Nicoll served as the Photo Editor for the 2019-2020 school year.