Therapy Dogs
In order to help students relieve some stress, the International Thespian Society brought therapy dogs to school on Nov. 15. Junior and social chair and philanthropy chair of ITS Eddie Park helped organize the event. He believed bringing the dogs would be a perfect relaxing event.
"We decided to bring in the therapy dogs for a day to ease stress among students. The semester is coming to an end and seniors are writing their college applications so we thought it would be the perfect occasion, because who doesn't love puppies?" Park wrote to the Talon. "In addition, we also wanted to spread our group's name."
ITS Troupe 6074 is a troupe made up of theatre kids who do many events and performances. As Social and Philanthropy Chair, one part of Park's job is planning social events such as these.
Overall Park believed the event was a success.
"Kids were crowding around the pups that were just waiting to be pet and loved," Park wrote.
ITS contacted the therapy dog service, Love on a Leash, who agreed and brought their dogs to Oak Park High School.
"I hope to organize events like this in the future, and don't forget to always keep up with the latest news of our troupe," Park wrote. "We have more performances and events coming soon!"
About the Writer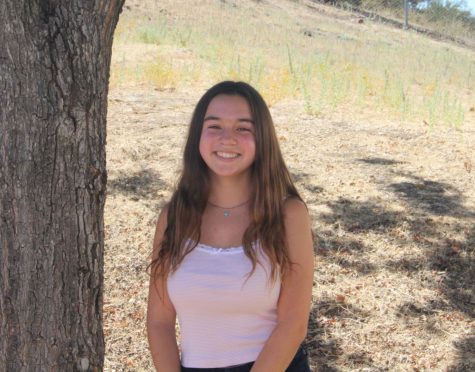 Emily Francis, News Editor
Emily Francis is a junior at Oak Park High School. She is currently one of the 2019-20 News Editors, served as one of the 2018-19 News Editors and was...