Student athletes commit to various colleges
OPHS athletes sign letters of intent
Student-athletes at Oak Park High School took part in National Signing Day where high school athletes sign a letter of intent for playing their respective sports in college. There will be a second one in the spring.
Seniors Ori Bitton, Malia Cohen, Abigail Dermott, Kelly Dobson, Grace Hanley, Havi Rubenfeld, Clark Slajchert, Ben Tanemen and Reese Wallace were all present in the College and Career Center during nutrition on Wednesday, Nov. 13 to sign their letters and celebrate with cake.
"We had several of our athletes recognized for their commitments to play their chosen sport at the collegiate level. We are very proud of them," the post by the OPHS athletic office on StudentSquare said. "They have displayed talent, dedication, and a positive work ethic that has made them very unique and high in demand by their respective colleges and universities."
Baseball coach, basketball coach and Social Sciences teacher Jackson Hall commented on the skill required for student-athletes to be recruited.
"To be recruited to play college athletics at all is something that's pretty rare, pretty unique. We had maybe [nine students] on signing day, which I think is a testament to how difficult it is to play at the next level," Hall said.
Dobson, who was originally a hockey player, played golf as a pastime with his hockey friends. Dobson soon "fell in love with the sport" and quit ice hockey to commit to golf.
"My dream is to be a pilot, and when Skip, the Lewis Men's Golf Coach, reached out to me and showed interest, I saw that Lewis had an amazing aviation program — they have an airport on campus," Dobson said. "Skip is very adamant about the sport/school balance. It was just an amazing program to find."
Cohen has been playing soccer since she was 4-years-old. Cohen will be joining the University of Chicago and hopes to "help lead the team to their first national championship."
"I think it finally allowed reality to sink in. It was so special seeing my family in all their [University of] Chicago merch and having my friends there to support me," Cohen said. "Everything became so real at that moment and I realized that it was all worth it — I was actually going to be able to play soccer at my dream school."
Hall, Taneman's coach, described him as "a good teammate, a good leader and a good friend." Hall believes Taneman to be an accurate pitcher with a good curveball up his sleeve.
"He really impressed me last year with his leadership and his character. We gave him the nickname Bulldog, which I really do think speaks to his attitude that he brought to practice and to games every single day," Hall said.
Taneman will be playing baseball at Husson University in Maine.
While these students have enjoyed playing their sports throughout high school, some have found athletics to be a method by which they can grow as a person.
"I realized that I couldn't imagine my life without it and found the perfect environment to continue my passion at [the University of] Chicago … I have learned so much about myself playing this sport and [I] want to continue to develop both on and off the field," Cohen said.
About the Writer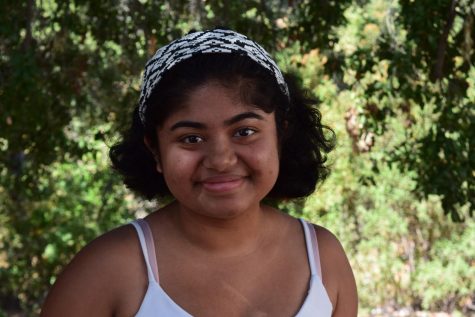 Atmika Iyer, Editor-in-Chief
Atmika Iyer is a senior at Oak Park High School. She is currently the 2019-20 Editor-In-Chief, served as the Opinion Editor for the 2018-19 school year...